Smart Capital Project Planning Strategies for School Districts
By Robert Colavita and George R. Duthie
Sound capital project planning requires awareness, organization, communication and the ability to adapt to ever-changing needs and priorities.
Sooner or later, every school district needs to undertake a capital project. As a board of education member, it is important to understand what that means and how the process can affect the educational environment in your schools.
It is important to be clear on the distinction between capital and maintenance projects. A capital project is a construction project which involves the replacement or renovation of a building system or element. A maintenance project involves servicing an existing system so as to prolong its life. Obviously, depending upon the systems involved, capital projects can involve a significant investment. Capital projects can be paid for from budget, capital reserve or through a bond issue (referendum). Capital projects are usually eligible for state debt service aid if a referendum is undertaken.
Carefully and thoroughly planning for capital projects helps ensure a smooth design, approval and construction process and a successful completion of the new facilities for your district's students.
Start by Building a Great Team All endeavors start by choosing a great team. Who are these team members? They consist of the people in your school community- central office administrators, facilities director and staff, school administrators, support and maintenance staff. The team is usually led by the district's business administrator along with the facilities/buildings and grounds director. While board members aren't part of the district's administrative team, it is still important for them to stay informed about the condition of their facilities. Members of your board's facilities committee may choose to take a more active role in the planning process.
An important member of your team is your design professional, typically an architect. If your district does not have an architect of record (AOR) you should engage one before starting the planning process. Board members have decision-making power over the hiring process for your district's AOR and should have the opportunity to interview several candidates to determine the right fit for the district. Architects are uniquely trained to be able to identify and document building conditions. Your architect will help you to organize and plan for your facilities projects.
Know What You Have Before your district can embark on a capital project planning initiative, your district administrators must first understand what is going on in your facilities. This means the business administrator and the superintendent should visit all of the buildings and take a good look around, accompanied by the district facilities director. Board members may choose to accompany the district staff so that they may also be informed. Repeat this process at least yearly as conditions can change.
As you move through this process, listen to input from your school community. This includes administrators, teachers, support staff, students and parents. They can be a valuable source of information. As a board member you have the unique opportunity to hear from your constituents about the concerns they have with your district's facilities.
One caveat, do not assume that a system is non-functioning or obsolete simply due to its appearance. Many older systems operate perfectly well.
Organization When doing the early planning, an organizational tool is essential to managing the information that has been gathered. A simple spreadsheet can be very useful. Projects can be listed by by school, category and priority. Common categories include life safety, security, building integrity, indoor environmental quality, educational program upgrades and others. Note the choice of these 'buzz words' in your category names. They can be useful in helping outsiders understand the importance of a project. Life safety and security projects include fire alarm systems, public address/threat alert systems, security vestibules, hardware upgrades and others.
Building integrity projects impact your building envelope and include roof replacement, windows and doors. Indoor environmental quality projects include air conditioning, boiler replacement, controls upgrades and many others.
Projects should also be organized by their impact on district operations. For example, the following categories could describe various facility needs: maintenance burden, negative affect on the educational process, emergencies created by systems failures, expenditures for service calls, labor grievances, indoor air quality, and others.
When prioritizing your projects consider the impacts above and assign a priority based upon same. For example, replacement of a leaking roof will take priority over a window replacement in most cases. Priorities may be assigned as follows: 1- urgent, active system failure; 2- moderate, service issues, potential for system failure in the short term future or impact on life safety/security; 3- plan for replacement due to end of life but no issues at this time and 4- projects that may be desired for various reasons such as educational program, aesthetics, etc.
A very important part of your organizational process is the estimating of costs for the various projects on your list. This is another area where your design professional can be of assistance. Architects have expertise in estimating construction costs and can call upon consultants for more detailed information as needed.
Communication Effective project planning requires good communication. The board of education has a big role to play in this step. The support and buy-in of the board are essential. The school administration should be able to make a compelling argument regarding the district's needs.
In all cases, a district's administrators need to be open and honest about the condition of the facilities. This includes the nature of the problem, the potential ramifications of not fixing it, a proposed solution and its cost.
Draw upon your stakeholders to help spread the word. Teachers, staff, students and parents can be strong advocates for facilities projects as these people are in your buildings every day.
Adapt As Needed Effective project planning requires the ability to adapt to changing needs and priorities. You must remember that capital projects can change in scope and magnitude. Priorities may change as well, causing one project to suddenly become much more urgent (for example, a sudden boiler failure).
Adopting the previously discussed organizational methods will allow you to identify and re-prioritize your projects.
Plan Early and Often Project planning should be done on a regular basis, ideally every year just before budget time. The reasons to plan early include:
The cost impact can be determined as your budget planning process begins.
Projects which need to be undertaken will have ample time for design, construction drawings, bidding, award, procurement and construction.
Changing needs, conditions and priorities can be identified and acted upon.
Plenty of time is available for any collaborative process which needs to take place.
A board of education should have a mechanism for regular review of facilities needs and the development of a plan of action for addressing them.
Funding Your Project Equipped with the information that has been gathered, it is now time to build support for capital projects amongst your fellow board members and the community.
Funding larger, costly capital projects can be difficult to do through the normal budget process. Here are some tips for managing larger capital projects through your budget:
The board can approve a transfer of surplus to capital reserve.
Your district can build its surplus by working to cap each budget year.
The district can break certain larger projects down into smaller parts (phases) that can be accomplished over time.
Alternative funding mechanisms such as an Energy Savings Improvement Program (ESIP) may offer a way to fund energy-related projects without a net impact on your budget.
A referendum can be used to fund costly capital projects over time with the added benefit of state support. Most capital projects are eligible for state debt service aid at a minimum share of 40% (for renovation and rehabilitation projects). New construction state support is calculated using a formula based on unhoused students.
Remember these principles when planning a referendum:
Do not bite off more than you can chew.
Don't "fluff" it up, and take care to avoid controversial projects.
Consider parity amongst buildings and groups.
Add elements to your referendum that may appeal to groups that can help you to get it passed.
Emphasize the state share of the project and the portion of the project that will be paid for with debt service aid.
Many public-school districts completed bond referenda during the time frame from 2000 through 2005, and now have that debt ready to retire. For those districts, now may be a great time to consider another referendum, so existing debt may be rolled over. Your district can consult with its financial advisor on this option.
Execute Your Project Now that the planning is done, it is time to get your project started and, more importantly, completed. Key to this is for those overseeing the construction process to have a project schedule. It is important to know three things:
How long will it take to design the project, obtain approvals and get it out to bid?
How long will the project take to construct?
What impact will the project have on my school operations?
Be aware that many variables affect the above and it is important to identify these as far in advance as possible. Some of these variables include district decision-making, design time, agency review times, availability of labor and materials, contractor performance, weather and many others.
The district should work with experienced professionals to guide the process. The district design professional (typically your district's architect of record) will lead the effort. Other participants include architect's consultants, a construction attorney, insurance broker and financial advisor. For large projects consider hiring a construction manager. This professional can provide added expertise regarding scheduling, costs and other elements of a project.
Strategies for Success and Less Stress Capital project planning and execution can be stressful. As a board member you should have an understanding of the strategies which can be employed to alleviate some of the stress on your district staff who are affected by the project:
Some of these strategies include:
Engage a great project team.
Be flexible and realistic in your expectations.
Understand that people and processes are not perfect, and that things happen.
Have a contingency plan.
Maintain open, honest communications at all times.
It is realistic to expect pitfalls in any project and for your team to try to plan for them using one of the strategies above. Pitfalls can include the following:
Factors beyond control- including weather, labor availability, strikes, material shortages and others.
Long agency review times.
Poor performance by one or more parties.
Changes in the work.
Unforeseen conditions- items buried in the ground, walls, floors, ceilings, etc. In large capital projects the unexpected can often occur. Board members need to be respectful of the process and supportive of the efforts of the project team members.
As can be seen, capital project planning is a complex process. As a board of education member, you should have a good understanding of this process and be supportive of it. By doing so you will assure that the district's facilities are ready and suitable for the mission of educating the youth of your community in a safe, comfortable and suitable environment.
Office Menu:
Search the site:.

Office of Capital Programs
You are Here
Capital Programs
Capital Projects
Our schools have more than $224 million in Capital Improvements in progress!
Our current projects include boiler plant repairs, roof replacements, fire alarms, emergency generators, classroom and science lab modifications, major renovation & additions, site improvements & stormwater management, elevator replacement/refurbish, cooling plant/chiller, electrical upgrades, and paint & plaster stabilization., click the link below to learn more about site improvements at your school.
Adaire, Alexander Elementary School Allen, Ethan School Allen, Dr. Ethel School AMY 5@James Martin AMY @ North West Arthur, Chester A.  School Bache -Martin  School Barton School Bartram, John High School Belmont Charter School Bethune, Mary McLeod School Blain,  James G. School Blankenburg, Rudolph School Bregy, F. Amedee School Broad Street Garage Brown, Joseph H. School Bryant, William C. School Carnell, Laura H. School Cassidy, Lewis C. Academics Plus School Catherine, Joseph W. School Cayuga Elementary School Casarez, Gloria Elementary School Central High School CEP  Building Child's, George W. School Clemente, Roberto Middle School  Cleveland, Grover Mastery Charter School Comley, Watson School Conwell, Russell Middle School Cook-Wissahickon School Cooke, Jay Elementary School Cramp, William Elementary School Day, Anna B. School Decatur, Stephen Elementary School Dick, William School Disston, Hamilton School Dobbins, Murrell Technical High School Duckrey, Tanner School Dunbar, Paul L. Edison, Thomas A. High School Edmonds, Franklin S. Elementary School Edmunds, H.R. (The Philadelphia Charter School for the Arts & Sciences) Elkin, Lewis Elementary School Ellwood, Elementary School Farrell, Louis H. School Feltonville Arts and Sciences  Feltonville Intermediate Finletter, Thomas K. Elementary School Fitler Academics Plus Forrest Edwin School Fox Chase School Frank, Anne Elementary Frankford High School Franklin, Benjamine High School (SLA) Franklin, Benjamin Elementary School Furness, Horace High School Gideon, Edward School Girls High School Gompers, Samuel School Gratz  Garage Greenfield, Albert M. School Hackett, Horatio B School Hamilton, Andrew  School Hancock, John Demonstration School Hartranft, John F. School Henry, Charles W. School Heston, Edward Elementary School Hill-Freedman World Academy Holme, Thomas Elementary School Hopkinson, Francis School Howe, Julia Ward Academic Plus School Hunter, William H. School Jackson-Coppin Jenks, Abraham School Kearny, Gen. Phillip School Kelley WD School Kensington High School Key, Francis Scott  School Kirkbride, Eliza B. School Labrum Campus, Middle School Lankenau, Environmental Science Magnet High School Lawton, Henry W. School Lincoln, Abraham High School Lingelbach, Anna L. Elementary School Locke, Alain School Logan, James School Longstreath, William C Ludlow Community Center Marshall, John School Marshall, Thurgood Mastbaum, Jules E. High School Mayfair Elementary School McClure, Alexander K. Elementary School  McDaniel, Delaplaine Elementary School  McKinley, William Elementary School McMichael, Morton School Meade, General George G. School Meredith, William M. School Mifflin, Thomas School Mitchell Elementary School Morris, Robert School Morrison, Andrew J.  School Morton, Thomas G.  School Nebinger, George W. School Northeast High School  Olney High School Overbrook High School Parkway North West High School Passyunk Garage Patterson, John M. School Peirce, Thomas M. School Pennell, Joseph School Penn Treaty School Pennypacker, Samuel School Pollock, B. Robert Elementary School Potter Thomas Promise Academy Powell, Samuel Elementary and SLA Middle School Pratt, Anna B Elementary Randolph Technical High School Rhawnhurst School Rhoads, James School Rhodes, E.W. Elementary School Richmond Elementary School Robeson, Paul High School Rowen, William School Roxborough High School Saul, Walter B. High School Sayer, William L. High School Shallcross Bus Depot  Sharswood, George Elementary School Sheridan, Philip H. Elementary School SLA Beeber High School Solis Cohen Elementary School South Philadelphia High School  Southwark School Spring Garden School  Spruance, Gilbert School Stanton,  Edwin M. School Stearne, Allen M. School Sullivan, James J. School Swenson Arts & Technology High School Taylor,  Bayard  School Wagner, General Louis Middle School Waring, Laura W. School Washington High School Washington (Grover) Middle School Washington (Martha) Academics Plus School Washington (Vare) Elementary School West Philadelphia High School Wright, Richard R. School
Last modified: December 21, 2022
Terms of Use •
Privacy Policy •
Notice of Nondiscrimination •
Website Accessibility •
Accommodations •
Philasd.org •
Savannah-Chatham County Public School System
Capital projects   //, capital projects, the mission of capital projects is to direct, coordinate and review the district's building and renovation programs in the areas of planning, design and construction. with the development of funding for district schools from both state and alternative sources, capital projects monitors the funding and coordinates the preparation and administration of budgetary materials and exercises administrative control over expenditures for construction and alterations of the schools. the department coordinates the evaluation of the policies and procedures related to facilities planning. upon completion of site assessments, recommendations for improvements and changes are set forth. capital projects oversees the construction and renovations of all the district school facilities by utilizing a contracted design team of various architects, engineers and other consultants required to properly design the project and administer the construction. sccpss has developed standards for construction that are stipulated through our board approved design guidelines. these guidelines serve as a valuable tool in our work to continually improve the district's educational facilities and ensure uniformity across the school system. to review the design guidelines, please click the following link:.
​ Construction Design Guidelines
Capital Projects is proud to represent SCCPSS in meetings with contractors, local public agencies, community groups and others to interpret and explain school construction procedures, funding strategies, asset management procedures and building program regulations. The District's Capital Projects are presented monthly for information to the Board of Public Education during Capital Improvement Committee (CIC) meetings. Meeting presentations can be found by clicking on any of the CIC Meeting documents listed on this web page. A key resource that provides funding for many of the projects that are featured during monthly CIC meeting is ESPLOST. The one cent penny sales tax is now in the third continuation as approved by the voters of Chatham County. 
CIC Meetings
Operations Promoted Links
S. Denise Watts, Ed.D. Superintendent of Schools 208 Bull Street Savannah, GA 31401 [email protected]
Central Administration
(912) 395-5600
Frequently Called Numbers
2023-24 Acad. Calendar (PDF)
2024-25 Acad. Calendar (PDF)
Enrollment Registration
Registration & Transfer Info
Employee Resources
VISTA: Volunteer In Our Schools
District Accountability System
District/School Report Cards
Georgia Flexibility Options
Board Agendas & Documents
Board Policies & Regulations
Charter School Information
Facility Rental Request
Vendors & Bidders
Education Legislation
Federal Programs Complaint Procedures (PDF)
District Compliance Officers
Open Records Request
Ethics Hotline | (866) 921-1107
Admin Login
© Copyright 2023 SCCPSS - All Rights Reserved
Accessibility statement [Accesskey '0'] Go to Accessibility statement
Skip to Content [Accesskey 'S'] Skip to main content
Skip to site Navigation [Accesskey 'N'] Go to Navigation
Go to Home page [Accesskey '1'] Go to Home page
Go to Sitemap [Accesskey '2'] Go to Sitemap
Private Banking
International Banking
Lloyds Bank Logo
Help and support
Supporting your banking needs
View all help & support
Making payments
Cancel a Direct Debit
Set up a standing order
Make a payment
Online banking
Log on to Online for Business
I've locked or forgotten my PIN
Online for Business card reader
Account management
Manage account access
Close an account
Change your business address
Taking payments
Terminal problems
PCI and security
Upgrade your terminal
Apply for a Business Debit Card
View your Business Debit Card PIN
Order a replacement debit card
Security and fraud
Lost or stolen Business Card
Lost or stolen Corporate Card
Report fraud on a business account
Popular help queries
Change who can access your account
Find your IBAN and BIC
Report fraud on online banking
More support
Accessibility and disability
Support through financial difficulty
Help with bereavement
Our online services
View all online banking
Online for Business
How to register
Mobile banking
What you can do online
Online payment control
Other online services
Commercial Banking Online
Accounting software
Invoice Finance Online
Lloyds Online Trade Services (LOTS)
Cardnet reporting tools
Find out more
Other ways to bank
How to log on to Online for Business
Manage access to Online for Business
Accounts and savings
Everyday banking and payments
Business accounts
Accounts for small businesses
Accounts for larger businesses
Switch to Lloyds Bank
Treasurers account
Client accounts
Foreign Currency Account
Instant Access Account
Fixed Term Deposit
Notice Accounts
International payments
Bulk payments
Bacs payments
Faster payments
Embedded Payments
CHAPS Payments
Business Finance Assistant
Business account holders
Savings Strategy Tool
Loans, cards and finance
Business loans
Small business loans
Commercial Mortgages
Government-backed loans
Credit Card
Charge Card
Card solutions (£3m+ turnover)
Asset Finance
Business Hire Purchase
Business Car Finance
Invoice Finance
Selective Invoice Finance
Invoice Factoring
Invoice Discounting
International trade lending
View all borrowing options
How to get a business loan
Lending support and standards
Lending appeals
Invoice Finance customers
Existing customer login
Debtor protection
Asset Based Lending
Take payments
Card readers and online
Take payments with Cardnet®
Card readers
Mobile card readers
Portable card machines
Countertop card machines
Clover card machines
Online payments
Hosted payments page
Integrated payment page
Pay by link
Over-the-phone payments
Omnichannel payments
Additional services
Merchant Cash Advance
Digital ordering solutions
PCI DSS compliance
Existing customers
Cardnet existing customers
Log on to your reporting tool
Cardnet guides & resources
Cardnet help & support
International trade
Business at home and abroad
International & domestic trade
Bonds & Guarantees
Documentary Collections
Letters of Credit
Trade Finance
Receivables Purchase
International cash management
International Payments
Foreign Exchange
Currency Accounts
Existing trade customers
International Trade Portal
International rates and charges
Login to LOTS
Open Account Platform
Trade Tracker
Find the right cover
Business Insurance
Public Liability Insurance
Landlord Insurance
Professional Indemnity Insurance
Shop Insurance
Office Insurance
Cyber Insurance
Café Insurance
Salon Insurance
Surgery Insurance
Working from Home Insurance
Fleet Insurance
Pubs and Restaurants Insurance
Business Insurance guides
Retrieve an insurance quote
Business guidance
Start-up, manage and grow
Start your business
Financing a startup
How to write your business plan
Ways to improve cash flow
Name and set up your business
Steps to starting a business
Manage your business
Employment law
Mental health in the workplace
Disability in the workplace
Payroll systems
Business continuity planning
Business Cards
Grow your business
International Commercial Terms
Making international payments
Finding the right property
Building customer relationships
Business Loans
Useful resources
Insights and resources
Sustainability
Supporting Black-owned business
Managing business costs
Latest insights
Recent case studies
Business sectors
Agriculture
Manufacturing
Real Estate & Housing
Legal Services
Good things are happening in British business
Find out how some of our customers have evolved their businesses in innovative ways.
Take a closer look
Corporate solutions
For corporates & institutions
Clean Growth Financing
Energy-efficiency tool
Lex Autolease® electric vehicles
Working capital
Release funds against assets
Trade and working capital
Supplier finance
Corporate card solutions
Liquidity and accounts
Corporate Instant Access Account
Sweeping and pooling
Monthly Bonus Account
Domestic Payments
Services for Financial Institutions
Risk management
Manage the cost of borrowing
Manage currency fluctuations
Manage price moves
Debtor Protection
Financial risk advisory
Corporate cards
Importing and exporting
Capital Import Finance
Trading in China
Online services
Corporate sectors
Consumer & Technology
Infrastructure, Energy & Industrials
Real Estate and Housing
Higher Education
Services & Public sector
Sponsors, Debt & Structured Finance
Sustainability & ESG Financing
Insights for corporates and institutions
Find the latest insights, reports, expert commentary and client case studies.
Explore the latest content
Internet Banking
Keep me secure
Resource Centre
Education - Planning Capital Projects
Planning and funding Capital projects for an Independent School
Capital projects planned by schools can be developed over many months or even years with the objective usually centred around increasing pupil numbers or improving facilities to stay ahead of any immediate competition (or in some cases both).
Such projects can be part of a wider estate-planning exercise and regarded as a key tool by the governing body of the school to help provide a view into the future. A thorough plan will also help determine whether there will ultimately be an external funding requirement and in the event the amount and term over which any external financing can be serviced.
Whilst we have seen plans in place by schools for periods ranging from 5 to 10 years, we recognise that each school is unique and a plan will not always be in place or the level of detail will vary. In these scenarios the required level of information is gathered through a detailed discussion with the school's senior management team.
Planning Capital projects
As soon as the governing body authorises a feasibility study to commence, the starting point is normally to appoint a team of professionals who will help develop initial designs, provide an indication of the project length as well as costs and also provide any required legal support at this early stage. With the additional information in place, the governing body (or nominated sub-committee) will review the various reports and look to provide agreement to proceed with the project.
It then becomes the role of the professional team to help commence the planning consultation through to a full planning application. In our experience schools will benefit from the following advice at this early stage:
Carefully plan the timing of the project in order to minimise any disruption to the school as well as fully mitigate any health and safety concerns.
Consider the benefit of enabling works and site set up to commence in the Easter Break with the build able to commence as soon as the summer term ends. This can help maximise the benefit of having access to the site and operate at full speed as the term draws to an end.
Building projects are prone to risks relating to unexpected additional costs, risk of design failure and risk of delays. Procurement processes should allow for mitigation of this risk and through well-prepared building contracts with the aid of your professional advisors.
Engage your bank as early as possible as this can help you shape any potential funding requirement and provide the governing body with the comfort of a funding commitment at an early stage in the process.
Funding requirement
In looking at a funding proposal the bank will seek to understand the project from the school's perspective to enable a thorough assessment of both historic and forecast financial information in order to evidence track record and sensitise any future assumptions. Non-financial information will also be assessed including a due diligence exercise around the senior management team and governance of the school.
The bank will be seeking to understand:
The rationale behind the proposed project or development and timing of any future projects.
The expected benefits and any future opportunities or implications for the school.
Approximate costs including contingencies in order to determine the likely borrowing requirements to ensure the project or school operations are not underfunded throughout the duration of the project.
Details of the school's own resources including any actual or pledged donations.
A timing plan for the project along with details of professional advisers and an understanding of the procurement exercise in order to appoint the main contractor.
The expected life span of the asset in order to inform the length of the loan term – Lloyds Bank can provide a commitment for the whole term of the loan (up to 25 years).
Whether the development will cause any disruption to the day to day running of the school.
Financial and non-financial information
We usually ask for the following information to enable us to understand the project further as well as to illustrate the school's ability to service any proposed debt:
Financials for the last three years (from this information we will ascertain the level of surplus cash being generated by the school).
The serviceability assessment will account for the school's ability to service the debt at the proposed margin as well as incorporating a potential increase in Base rate.
An overview of pupil numbers for the last five years and future projections – a break down incorporating each school year is especially useful as cohorts can vary from year to year. This will enable the bank to understand the background assumptions behind pupil forecasts.
Projections including profit and loss, balance sheet as well as cash flow forecast – to include planned as well as regular capital expenditure carried out by the school.
An understanding of the following three key school KPIs:
- Pupil break-even point - Bursary / scholarship levels (as a percentage of total income) - Staffing costs (as a percentage of income)
An assessment of the potential implications of the development upon the day to day cash flow / working capital of the school taking account of the fee cycle (which provides a significant boost 3 times a year).
Management and governance
The bank will regard the quality of any management team as the single biggest contributor to the sustained success of any organisation. With this in mind the bank will seek to:
Understand the expertise as well as experience of the Governors, Senior Leadership Team, as well as how the Head and Bursar work together.
Get a feel for the strength and depth of the team in relation to financial, technical and marketing skills.
Question the management team's experience of similar or previous development projects in order to understand whether these were completed on time and budget.
Understand the level of engagement with professional advisers to date e.g. Quantity Surveyor, surveyors, accountant etc.
Identify whether the chosen contractor has sufficient experience of similar development projects and a suitably sized balance sheet to mitigate against the risk of developer failure.
Additional information to bear in mind
During the term of any borrowing, schools will be expected to share termly management information with the bank to enable the monitoring of actual performance against forecasts, account operation and cash flow as well as any pre-agreed covenants.
Covenants will typically seek to provide a performance management benchmark and are geared to provide a trigger to both parties of any deterioration in surplus cash flow which forms the basis of the ability to service the proposed debt.
Covenants would be set at a level that would enable school management to consider tactical operational changes in the event of a breach. This then becomes a useful performance management benchmark for both the borrower and lender.
Any security charged to the bank is a fall-back position with the funding assessment centred on the school's ability to service the proposed ongoing debt from existing sustained pupil numbers. Pledging security enables the bank to reduce the interest margin for the proposed loan as secured lending carries lower costs of capital for the bank.
Where a property is taken as security for any proposed lending a professional valuation will be undertaken by a specialist bank panel valuer.
The bank would also look to obtain copies of inspection and regulatory reports (ISI/ISC/Ofsted) as well as obtaining evidence that appropriate child protection and health and safety policies and procedures are in place and ensure insurance cover is held at an appropriate level by the school to meet any liability arising.
We recognise that a substantial amount of time as well as effort is spent by the school management team throughout any projects that are undertaken and particularly that this time is spent whilst also carrying out the day to day responsibilities of operating the school itself. We hope this article supports your school along this exciting journey.
Anil Ahluwalia is a Relationship Director in the Lloyds Bank London Education Team and specialises in the Independent Education Sector.
Our experience means that we can offer a comprehensive banking service based on the things that we know are important to the education sector.
Independent School Funding
Our relationship managers will discuss how out funding options can support your plans with loans up to 25 years.
Road to Net Zero
Hear from experts and customers as they discuss the opportunities and challenges facing you and your organisation's journey to net zero.
Skip to main content
Skip to main navigation
Skip to side navigation
Accessibility Statement

Careers & HR
Education and training
Kindergarten to Grade 12
Administration
Capital Management

Program management
Capital Asset Management
Capital Planning
Capital Programs
Current Major Capital Projects
Seismic Mitigation Program
Resources Archive
Resource Management
Legislation and policy
Current Major Capital Projects – As of June 2023
School district no. 05 (southeast kootenay).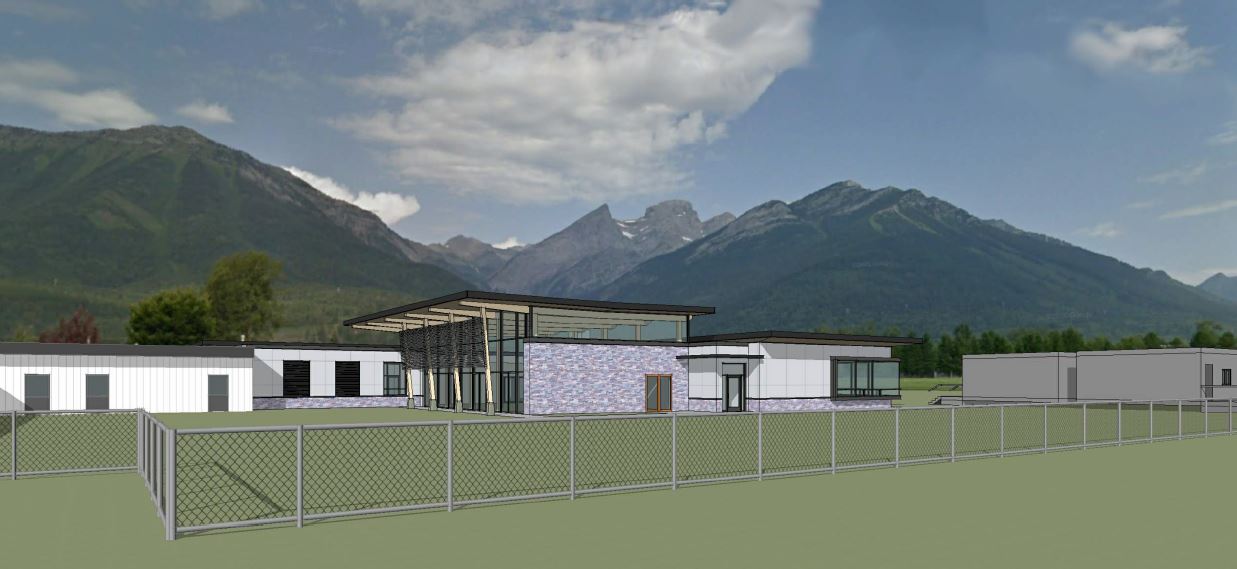 École Isabella Dicken Elementary
School District No. 20 (Kootenay-Columbia)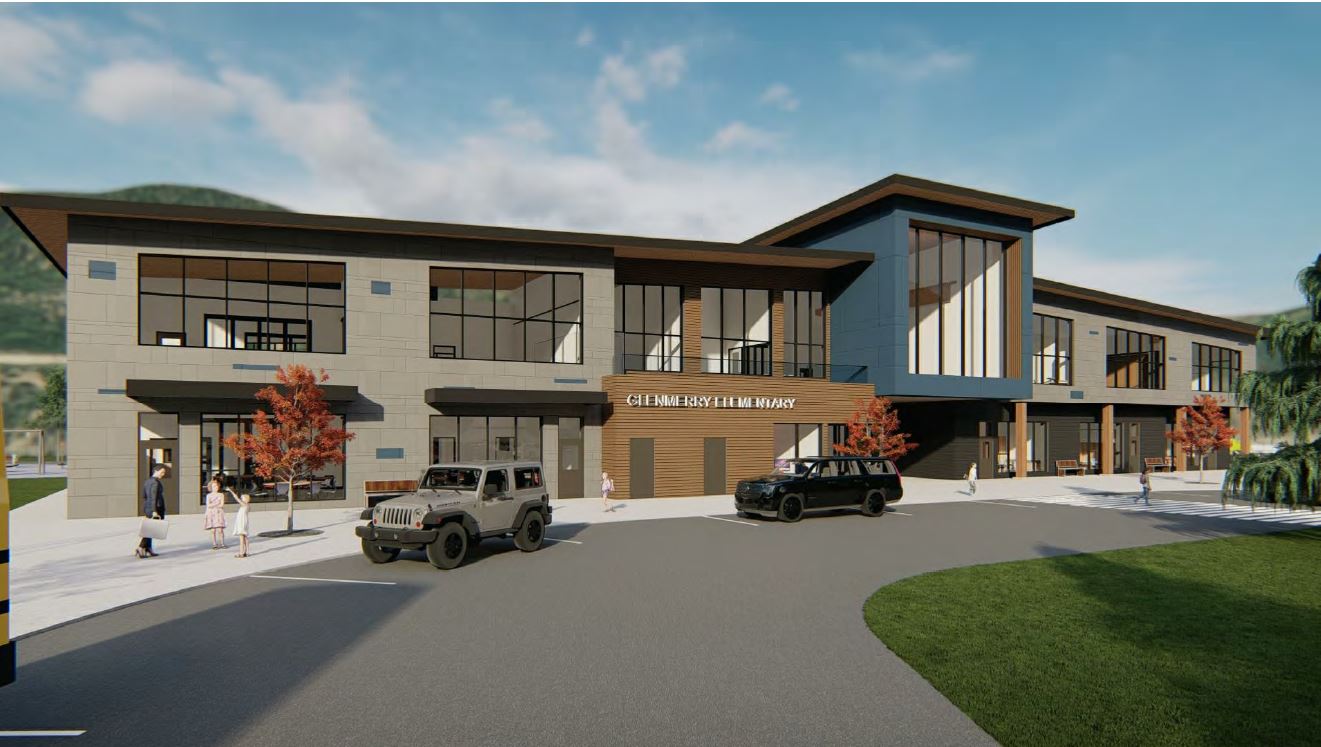 School District No. 23 (Central Okanagan)
George Pringle Secondary
École Dr. Knox Middle School
School District No. 28 (Quesnel)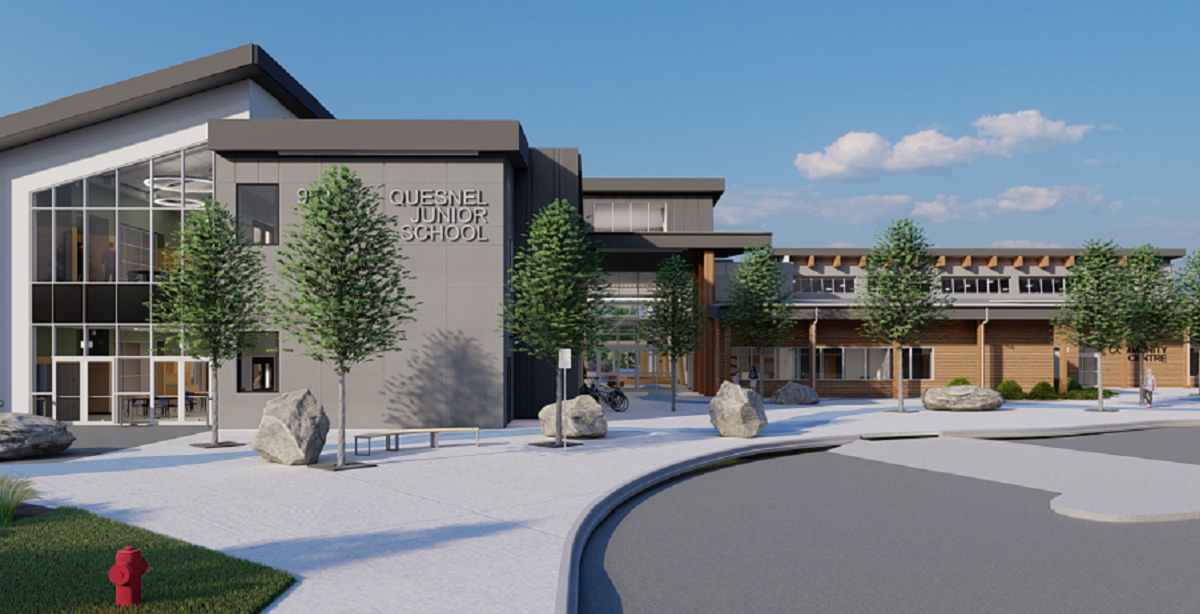 Quesnel Junior School - recently completed
School District No. 33 (Chilliwack)
Stitó:s Lá:lém totí:lt Elementary/Middle - recently completed
Vedder Elementary - recently completed
G.W. Graham Secondary - recently completed
School District No. 34 (Abbotsford)
Abbotsford Traditional Secondary School
Auguston Traditional Elementary
Irene Kelleher Totí:ltawtxw - recently completed
Margaret Stenerson Elementary
School District No. 35 (Langley)
NE Latimer - new
Peter Ewart Middle School
Shortreed Community Elementary
Vanguard Secondary
School District No. 36 (Surrey)

Kwantlen Park Secondary
K.B. Woodward Elementary (Site 040)
Morgan Elementary (Site 188)
Regent Road Elementary (Site 218) - recently completed
Semiahmoo Trail Elementary (Site 161)
Snokomish Elementary (Site 115)
South Meridian Elementary (Site 118)
Sullivan Heights Secondary - recently completed
Sunnyside Elementary - recently completed
Ta'Talu Elementary (Site 207)
White Rock Elementary (Site 009)
School District No. 38 (Richmond)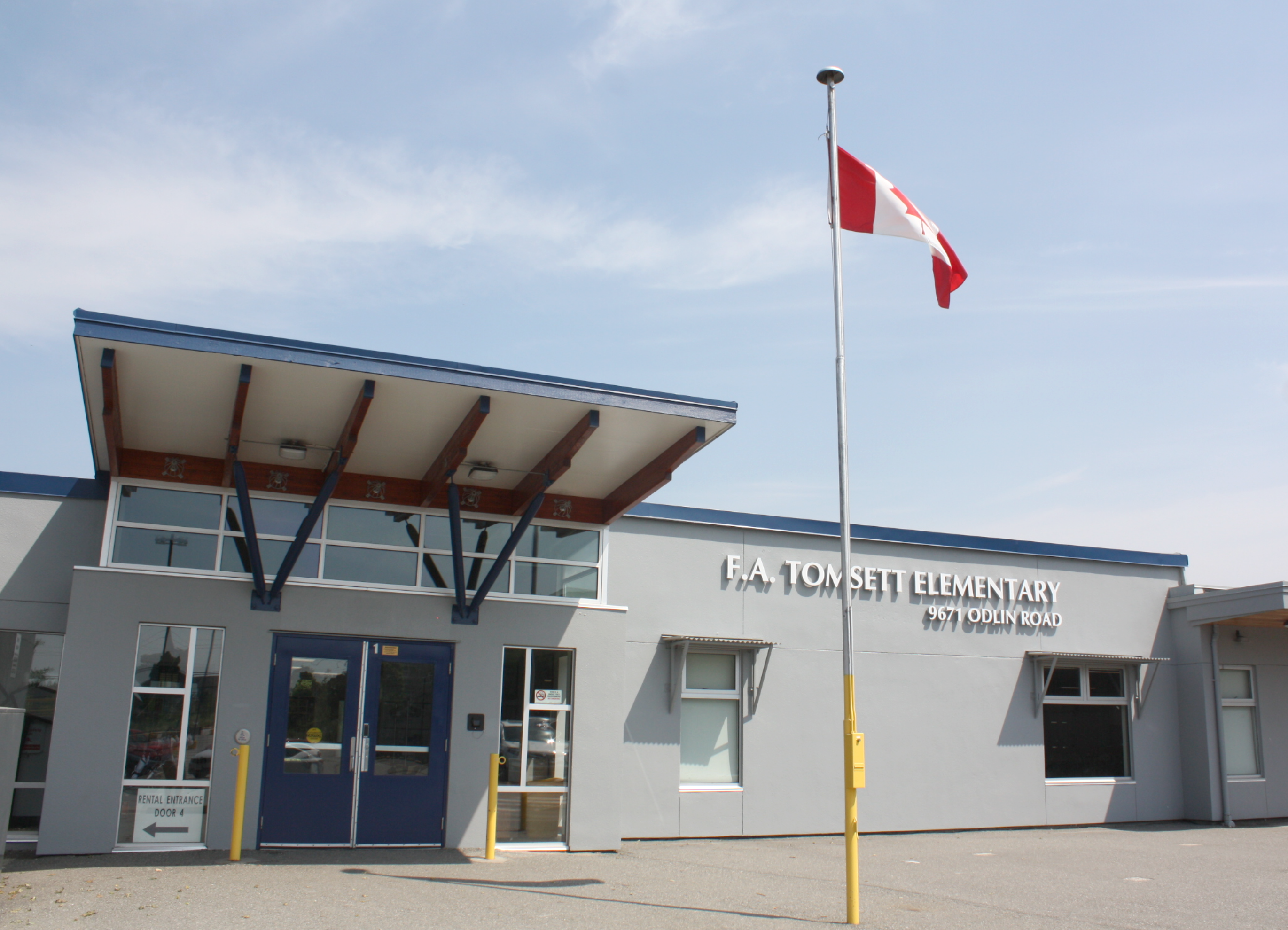 F.A.Tomsett Elementary - recently completed
James McKinney Elementary - recently completed
James Whiteside Elementary
William Bridge Elementary
School District No. 39 (Vancouver)
Bayview Community Elementary - recently completed
David Lloyd George Elementary
David Livingstone Elementary - recently completed
Eric Hamber Secondary
Edith Cavell Elementary - recently completed
Henry Hudson Elementary
Sir Matthew Begbie Elementary - recently completed
School District No. 40 (New Westminster)
Skow:wech Elementary - recently completed
Queen Elizabeth Elementary
School District No. 41(Burnaby)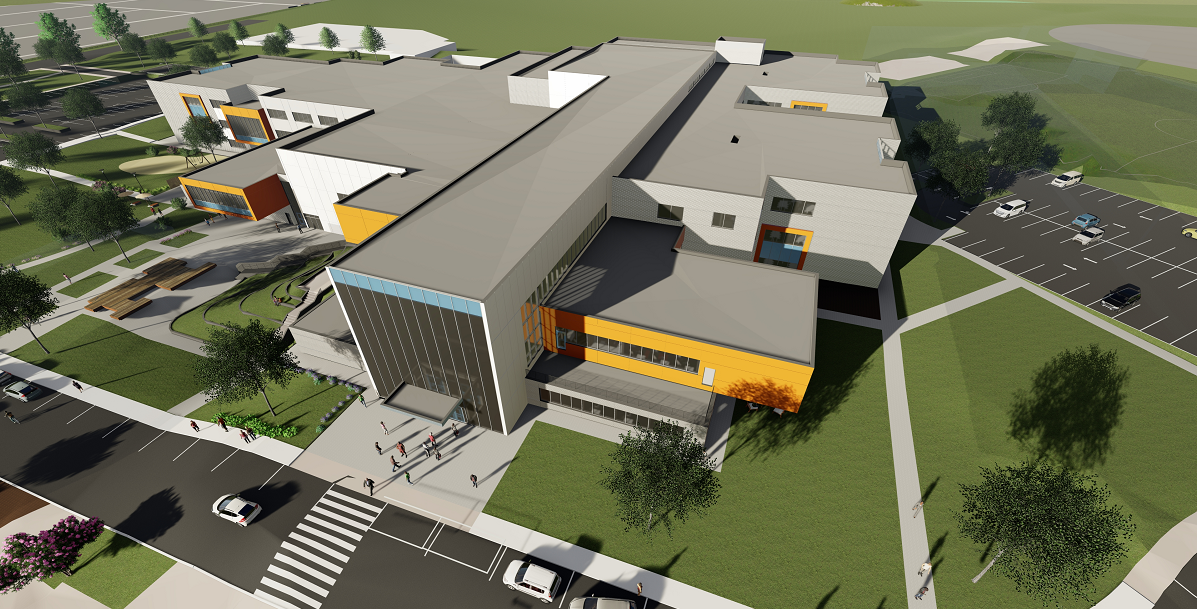 Burnaby North Secondary
Parkcrest Elementary - recently completed
École Seaforth Elementary - recently completed
Stride Avenue Community Elementary
School District No. 42 (Maple Ridge-Pitt Meadows)
School District No. 43 (Coquitlam)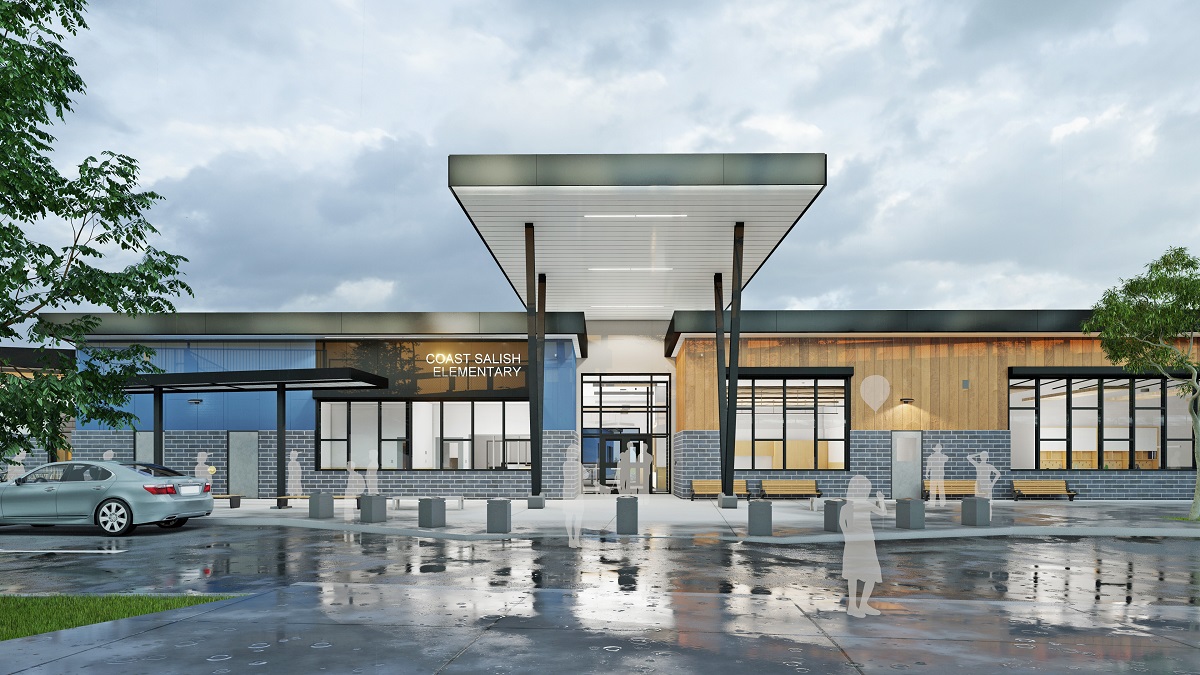 Coast Salish Elementary
Burke Mountain Middle-Secondary School
Moody Elementary School
École Irvine El ementary - recently completed
School District No. 44 (North Vancouver)
Lynn Valley Elementary - new
School District No. 50 (Haida Gwaii)

Gudangaay Tlaats'gaa Naay Secondary School
School District No. 59 (Peace River South)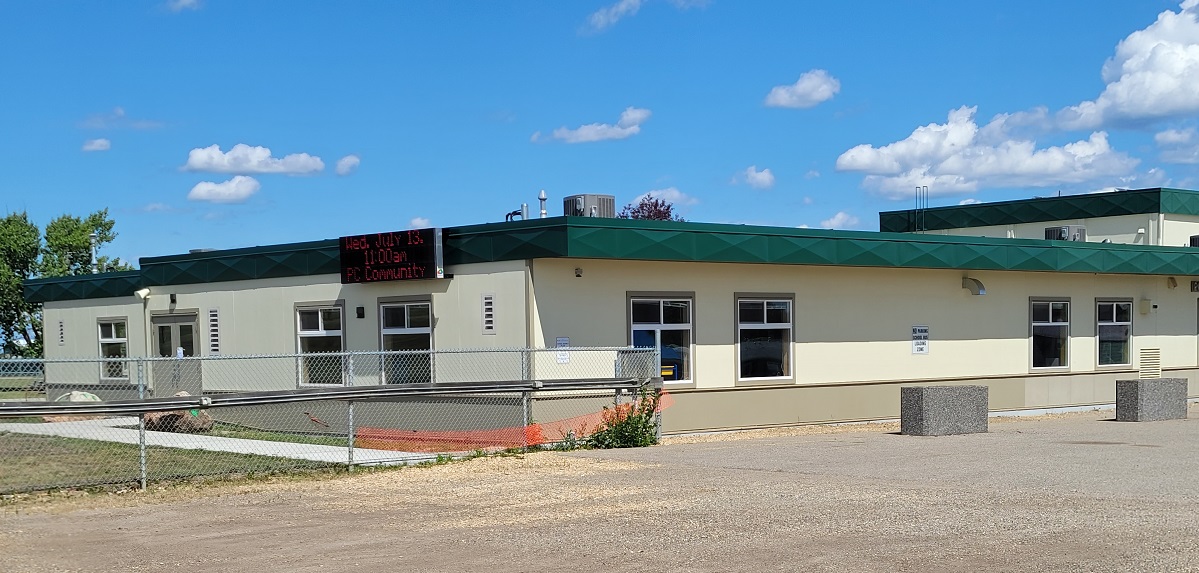 Pouce Coupe Elementary - recently completed
School District No. 60 (Peace River North)
Upper Halfway School Gymnasium
School District No. 61 (Greater Victoria)

Cedar Hill Middle
Victoria High School
School District No. 62 (Sooke)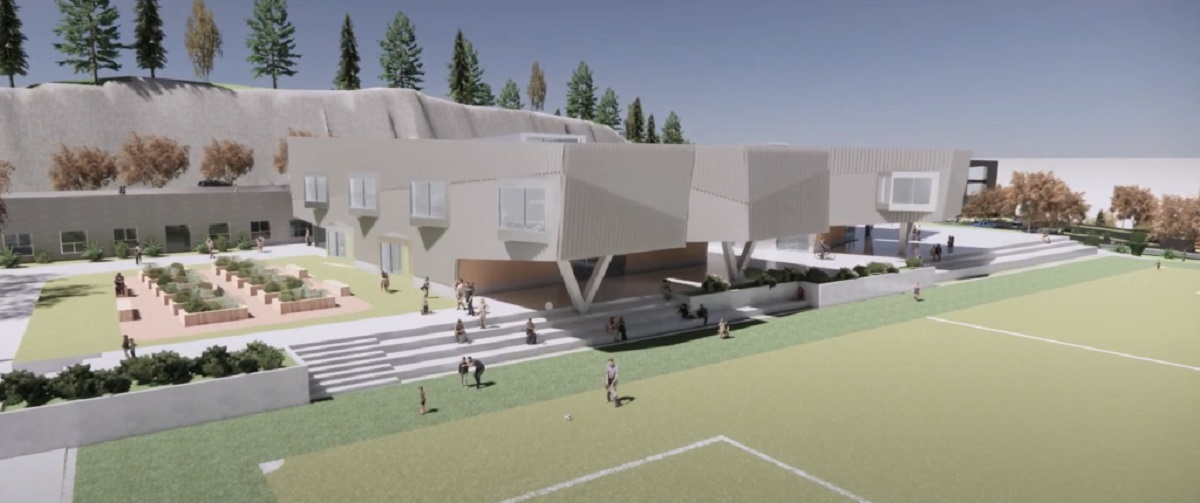 Pexssisen Elementary and Mountain Lellum Middle Schools - recently completed
South Langford Elementary
School District No. 68 Nanaimo-Ladysmith)

Cilaire Elementary - recently completed ​​
Dover Bay Secondary
École Hammond Bay Elementary
Pleasant Valley Elementary - recently completed
School District No. 70 (Pacific Rim)

Ucluelet Elementary and Ucluelet Secondary - recently completed
School District No. 73 (Kamloops-Thompson)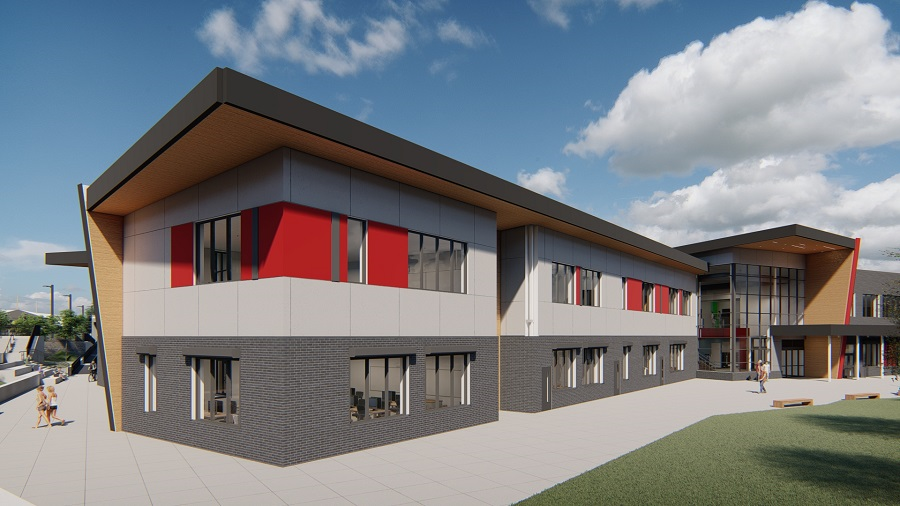 Valleyview Secondary - recently completed
Parkcrest Elementary
Pineview Valley Elementary
School District No. 79 (Cowichan Valley)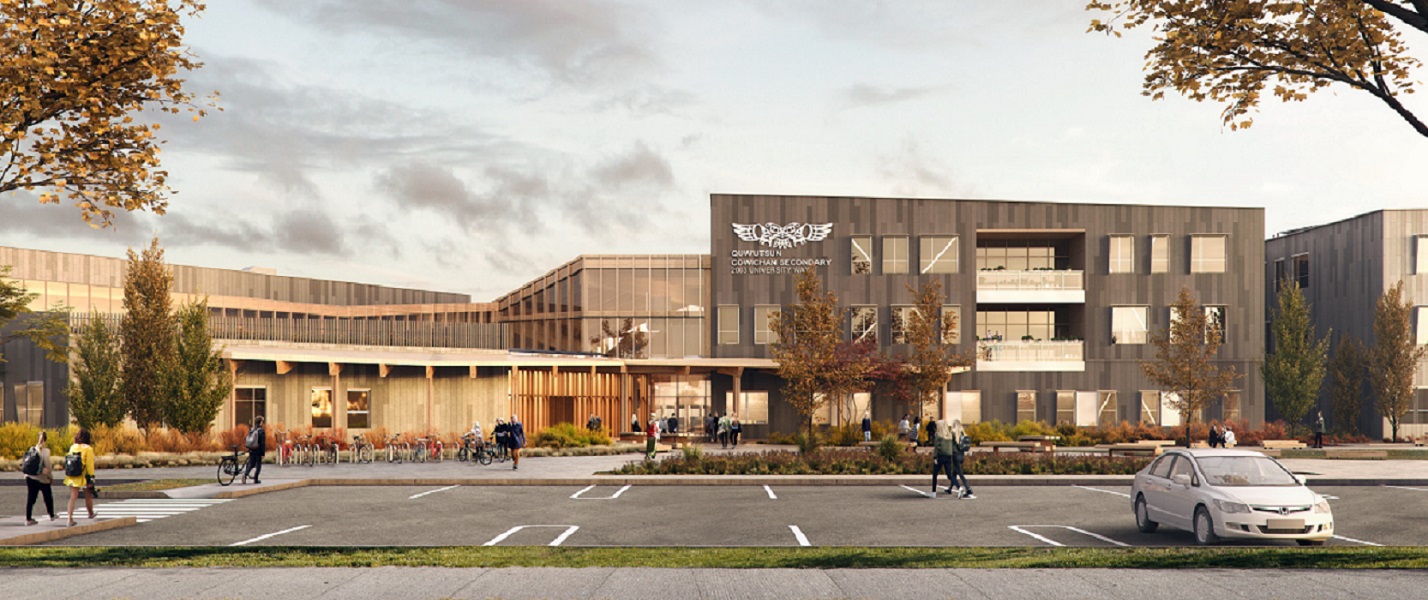 Cowichan Secondary School
School District No. 83 (North Okanagan-Shuswap)
Pleasant Valley Secondary
School District No. 92 (Nisga'a)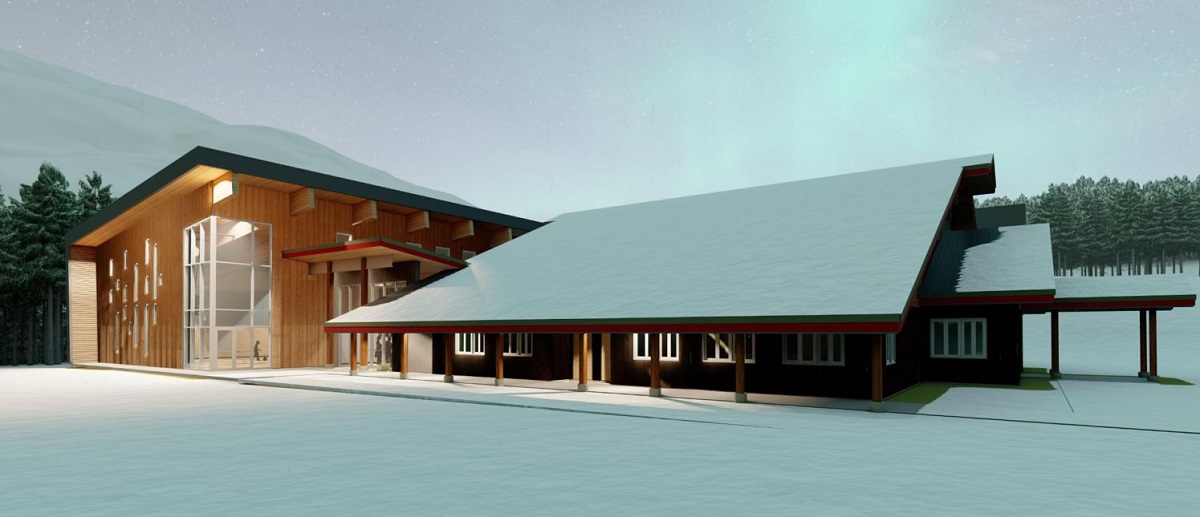 School District No. 93 (Conseil scolaire francophone)
École élémentaire Beausoleil (Temporary) - Recently Completed
École des Deux-Rives

Permanent link to page:
Help us improve gov.bc.ca.
* Don't provide personal information .   Comments will be sent to '[email protected]'
Enter your email address if you would like a reply:
The information on this form is collected under the authority of Sections 26(c) and 27(1)(c) of the Freedom of Information and Protection of Privacy Act to help us assess and respond to your enquiry. Questions about the collection of information can be directed to the Manager of Corporate Web , Government Digital Experience Division.

Connect With Us
Government A-Z
Services A-Z
Organizations A-Z
Services and Information Topics
Employment, business and economic development
Birth, adoption, death, marriage and divorce
British Columbians and our governments
Farming, natural resources and industry
Family and social supports
Driving and transportation
Environmental protection and sustainability
Law, crime and justice
Housing and tenancy
Public safety and emergency services
Sports, recreation, arts and culture
Taxes and tax credits
Tourism and immigration
Transportation and infrastructure projects
About gov.bc.ca
About Alpha Gov
Accessibility
Desktop View
Center School
Nathan Hale
Interagency
Middle College
Rainier Beach
Chief Sealth International
Seattle World School
Skills Center
Alan T. Sugiyama
West Seattle
Jane Addams
Denny International
Robert Eagle Staff
Hamilton International
Mercer International
Catharine Blaine
Louisa Boren STEM
Broadview-Thomson
Cascade Parent Partnership
Licton Springs
South Shore
Arbor Heights
James Baldwin
Beacon Hill International
Concord International
Dearborn Park International
Fairmount Park
Bailey Gatzert
Genesee Hill
Graham Hill
Highland Park
Martin Luther King, Jr.
Laurelhurst
Loyal Heights
Thurgood Marshall
McDonald International
North Beach
Olympic Hills
Olympic View
Rainier View
Rising Star
John Rogers
John Stanford International
Thornton Creek
West Woodland
Seattle Public Schools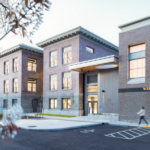 Seismic Information
Capital Planning
Landmarked Schools
Levy Projects
Communication and Community Engagement
Construction Project Feedback
CPP at North Queen Anne
John Muir SDAT
John Rogers SDAT
Neighborhood Updates
Frequently Asked Questions
School Design Advisory Team
Memorial Stadium
Montlake SDAT
Other Construction
Public Comments Requested
E.C. Hughes
Lincoln Phase I
Lincoln Phase II
Madison SDAT
Magnolia phase I
Magnolia phase II
Other Construction Projects
Sacajawea SDAT
School Building Specifications
Capital Projects and Planning
Photos above, left to right: New Wing Luke Elementary School, modernized and expanded Daniel Webster School, and modernized and expanded Daniel Bagley Elementary School.
Recent Accomplishments
Sustainability, capital levies, current construction projects, sps capital projects and planning department.
The Capital Projects and Planning Department supports student success and the district's Strategic Plan by creating welcoming and safe schools. Our work covers major projects such as school replacements, and other construction work such as replacing heating and cooling systems, roofs, or playgrounds.
We design buildings that support the learning conditions and instruction that lead to academic success.
We build healthy and safe environments for each school community.
We work with school staff and parents to make sure each school meets the particular needs of the school community as well as the district's educational specifications .
Opening of new James Baldwin Elementary School (formerly Northgate) for 2023-24 school year — a replacement project. Phase 2 to construct play areas is underway.
Opening of the renovated North Queen Anne School, home of the Cascade Parent Partnership school.
Opening of new Kimball Elementary School for the 2023-24 school year — a replacement project.
Opening of Viewlands Elementary School for the 2023-24 school year — a replacement project.
Opening of the expanded and renovated West Seattle Elementary School for the 2023-24 school year.
All new school buildings constructed using the 2019 BEX V capital levy and beyond are fully electric and do not include any infrastructure for fossil fuels.
In 2021, the Seattle School approved Board Resolution 2020-21-18 , which committed SPS to transition to 100% clean, renewable energy with the goal of improving student health and the creation of more sustainable and equitable communities.
The resolution called for a Clean Energy Task Force which has made recommendations on how to meet the stated goals. Currently, work is underway to develop those recommendations into an actionable plan.
Previous School Board Resolutions:
Resolution 2006/2007-18 (Climate Change)
Resolution 2012/13-12 (Green Resolution)
More information on resource conservation
Voter-approved capital levies are the primary way SPS pays for new school buildings, major renovations, and major preventative maintenance .
Planning is in progress for the next capital levy, Building Excellence VI (BEX VI) , which is expected to be on the ballot in February 2025.
Recent Capital Levies
Buildings, Technology, and Academics/Athletics Capital Levy V (BTA V) is a six-year $783 million levy providing funds for projects that improve our school buildings, technology for students, staff, and teachers, and changes to support academic achievement. It also funds school playground and playfield improvements, and replacement of the stands at Memorial Stadium. This levy was approved in 2022, with a 78% approval. BTA V expires in 2028.
Building Excellence V Capital Levy (BEX V) a six-year, $1.4 billion levy that modernizes or replaces eight aging schools, plans for the future, invests in technology, and improves building systems and athletic fields. It was approved by Seattle voters in 2019. BEX V expires in 2025.
Five major construction projects are underway: replacement of Rainier Beach High School, replacement of Mercer International Middle School , modernization of the gym and construction of a new addition at Alki Elementary School , an addition and modernization of the landmarked building at Montlake Elementary School , and replacement of John Rogers Elementary School .
Each summer, multiple projects take place while school is out to minimize disruption to the learning process.
Planning has begun for an addition at John Muir Elementary School, an addition and modernization at Aki Kurose Middle School, and replacement of Sacajawea Elementary School.
In addition, SPS has partnered with the City of Seattle to replace Memorial Stadium .
All current projects.
Construction projects that are $5 million or above in estimated construction costs are part of the Student and Community Workforce Agreement (SCWA). The SCWA supports business objectives and prioritizes career development, training, and employment for SPS students.
Attend a School Board Meeting
See Job Opportunities
Learn How to Become a Volunteer
Find SPS Policies and Procedures
Enroll a Child for School
See School Year Dates
Contact Someone to Resolve a Concern
Change My Address
​​​​​​​​​​​​​​​​​​​​​​​​​This website provides updates on School District No. 43's (Coquitlam) capital projects including new school construction, seismic replacements projects, additions, and other small projects.
Updates will be posted to each project page linked in the menu to the left, and may include text, photos, videos and applicable links to other websites. ​
Enquiries may be directed to [email protected].​
Approved Projects
A project is considered approved when it receives Ministry of Education and Child Care funding.
 *For a variety of reasons, planned completion dates can be revised and will be updated here if they are.​
Capital Projects Updates
Sd43 making progress on capital plan, capital projects update - february 2018, sd43 has awarded the construction contract for minnekhada middle school, sd43 receives $24.3 million for a new école irvine elementary school, capital projects updates - december 2017, capital projects updates - september 2017, capital projects updates - june 2017, capital project updates - april 2017, capital projects update - february 2017, sd43 receives $33.3 million for a new minnekhada middle school.