Business plan vs budget: what's the difference?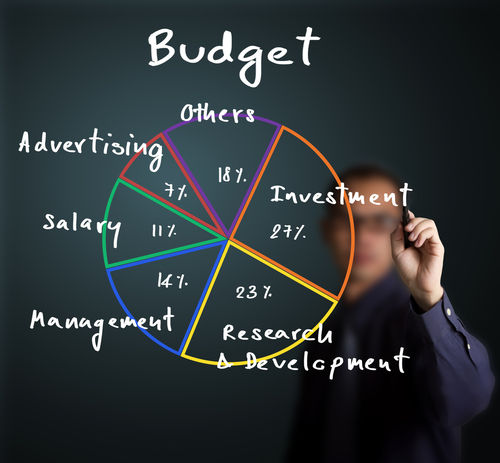 Is the difference between business planning and working out the budget confusing you? These two concepts can be tricky to distinguish, which is why we're here to give you a clear definition of both in our business plan vs. budget guide below.
Business plan vs budget: what do they have in common?
There are two main similarities between business planning and budgeting:
The first one is that they both give an idea as to what the company's future could be.
The second is that they both include a financial forecast which has been put together by the management team. Data around both the business planning and budgeting exercises are to be presented to potential financial partners, lenders or investors.
Business plan vs budget: what are the differences?
There are three main differences between business planning and budgeting: the scope, the time frame, and the depth.
Business plan vs. budget: The scope
A budget only includes a financial forecast, whereas a business plan will also detail the commercial opportunity and the market, the company and its organisation and strategy over the next few years. The scope of the business plan is therefore much larger than the budget.
Business plan vs. budget: T he time frame
Both documents have very different time frames. A budget is done over a short-term horizon, generally for 12 months, while a business plan is a medium-long term document looking at the next 3 to 5 years.
Business plan vs. budget: The depth
The level of depth and detail for each document also varies significantly.
A budget will have to be very detailed, and will include an itemised list of each planned expense with its exact cost, whereas a business plan will leave room for change, as the main goal will be to get a global view of the business.
This can also be explained by the two document's respective time frames.
Apart from new businesses, it is easy for a company to have an idea of what's going to happen in the next 12 months, which makes it easier for the management team to use last year's accounts as a point of reference by simply adding inflation and marketing costs for the new year to create the budget.
It is much harder to have a clear vision of what will happen to a company over the next 3 or 5 years. Market demand can evolve, regulation can change, competitors can adapt to different market trends, and many other aspects of the business can dramatically change the game, rendering it impossible for the entrepreneur to predict exactly how well the company will be able to perform financially.
Before any entrepreneur can truly claim they know what they're doing when putting a business plan or budget together, it's vital to understand the difference between the two.
We do hope this article has helped you understand the main differences between a business plan and a budget, however do not hesitate to get in touch if you have any more questions.
Also on The Business Plan Shop
What is a business plan and how can I create one?
How to do a market analysis for a business plan
How to create a sales forecast for your business
Know someone who could be interested finding out more about the differences between business planning and budgeting? Share this article with just one click.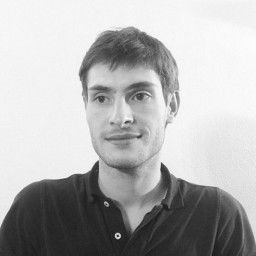 Founder & CEO at The Business Plan Shop Ltd
Guillaume Le Brouster is a seasoned entrepreneur and financier.
Guillaume has been an entrepreneur for more than a decade and has first-hand experience of starting, running, and growing a successful business.
Prior to being a business owner, Guillaume worked in investment banking and private equity, where he spent most of his time creating complex financial forecasts, writing business plans, and analysing financial statements to make financing and investment decisions.
Guillaume holds a Master's Degree in Finance from ESCP Business School and a Bachelor of Science in Business & Management from Paris Dauphine University.
Published on 30 Mar 2020 , last update on 09 Jun 2023 , as per our editorial standards .
Create a convincing business plan
Assess the profitability of your business idea and create a persuasive business plan to pitch to investors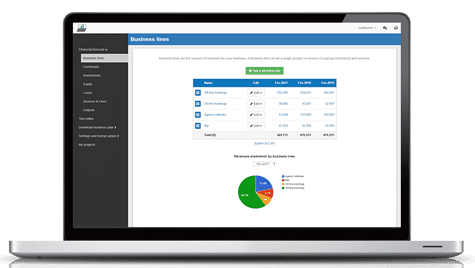 500,000+ entrepreneurs have already tried our solution - why not join them?
Not ready to try our on-line tool ? Learn more about our solution here
Need some inspiration for your business plan?
Subscribe to The Business Plan Shop and gain access to our business plan template library.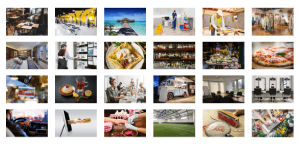 Need a professional business plan? Discover our solution
Write your business plan with ease!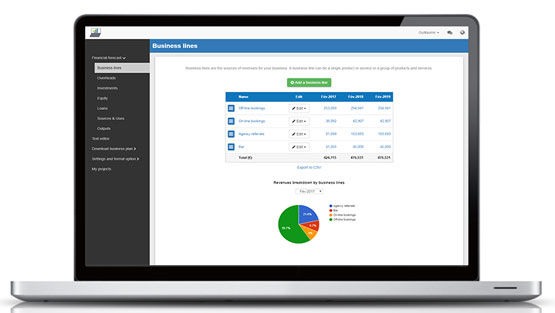 It's easy to create a professional business plan with The Business Plan Shop
Want to find out more before you try? Learn more about our solution here

How Cube works
Scalable FP&A starts here
Accelerate your FP&A with Cube. Sync data, gain insights, and analyze business performance right in Excel, Google Sheets, or the Cube platform.
Integrations
Integrate your way
Connect and map data from your tech stack, including your ERP, CRM, HRIS, business intelligence, and more.
Keep your data safe
Built with world-class security and controls from day one, Cube is SOC 2 Type I and Type II compliant.
Developer Center
Cube's flexible API
Cube's API empowers teams to seamlessly connect and transform their data, allowing you to access it easily and efficiently.
Make the switch to Cube
See why the world's top growth companies choose Cube for a fast implementation and quick time to value.
Reporting & Analytics
Report with speed & accuracy
Easily collaborate with stakeholders, build reports and dashboards with greater flexibility, and keep everyone on the same page.
Planning & Modeling
Plan with precision
Accelerate your planning cycle time and be prepared for what's next. Stay ahead of pace by planning and modeling across multiple scenarios and outcomes.
Centralized Data Management
Take control of your data
Automatically structure your data so it aligns with how you do business and ensure it fits with your existing models.
We help companies win
Discover how finance teams across all industries streamline their FP&A with Cube.
Clear costs, no surprises
Find the plan that fits your needs and helps your finance team win.
Content Library
The one-stop shop for FP&A resources
Expand your strategic finance and FP&A knowledge. Discover books, articles, webinars, and more to grow your finance career and skills.
Daily insights for finance leaders
From forecasting to budgeting to strategic planning and workforce management—get expert tips and best practices to up-level your FP&A and finance function.
Sign up for Strategic Finance Pros
Join our exclusive, free Slack community for strategic finance professionals like you. Ask questions, network, and share insights with other FP&A folks.
Swipe our free FP&A templates
From rolling forecasts to board deck templates your boss will love—find the Excel, Google Sheets, and Google Slide templates you need here.
The Finance Fix
Need your finance and FP&A fix? Sign up for our bi-weekly newsletter from former serial CFO turned CEO of Cube, Christina Ross.
Help Center
Get support
Looking to make the most of Cube, or dig into the weeds on platform best practices? Start your search here.
Who we are & what we stand for
We're on a mission to help every company hit their numbers. Learn more about our values, culture, and the Cube team.
Join our team
Grow your career at Cube. Check out open roles and be part of the team driving the future of FP&A.
Got questions or feedback for Cube? Reach out and let's chat.
In the news
Keep up with Cube
Curious what we're up to? Check out the latest announcements, news, and stories here.
Updated: September 29, 2023 |
What's the difference between a plan, a budget, and a forecast?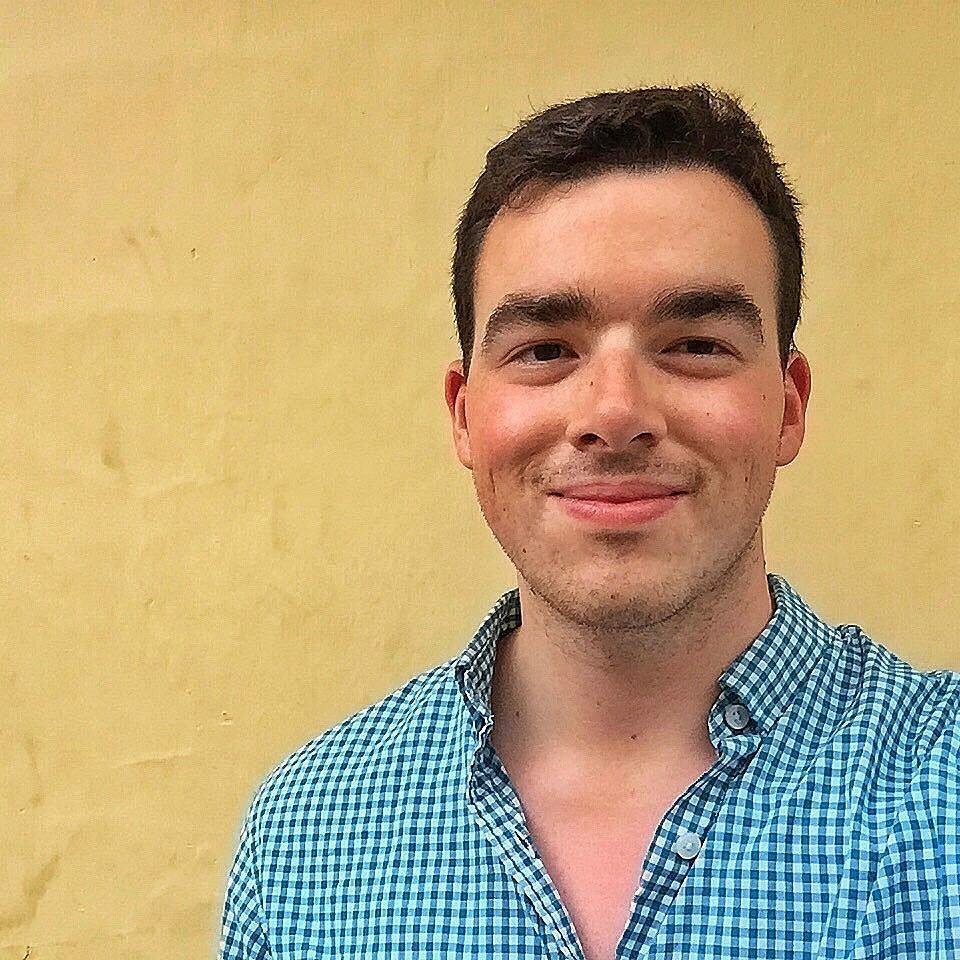 Jake Ballinger is an experienced SEO and content manager with deep expertise in FP&A and finance topics. He speaks 9 languages and lives in NYC.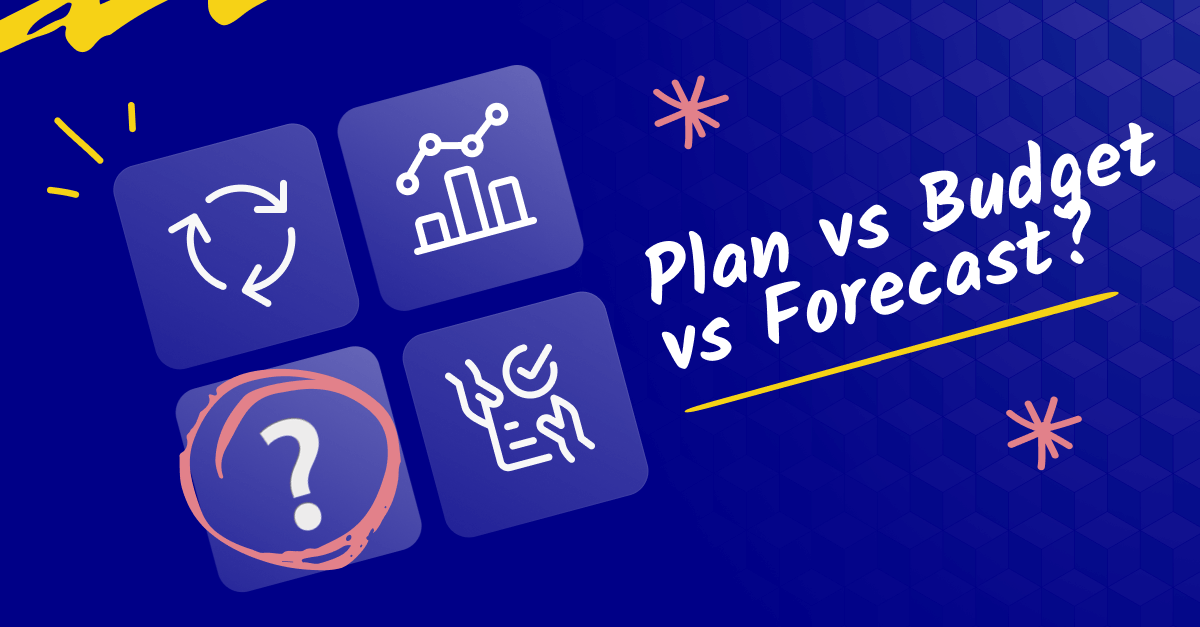 "Remind me, what's the difference between the plan and the forecast?" is something we often hear from executives looking for clarity.
While a company's plan, budget, and financial forecast are often discussed in the boardroom, these terms' functions are not always precise.
Finance leaders commonly use the three terms in conjunction with one another, allowing each model to inform the others.
So...are they interchangeable? No.
In fact, financial forecasting, budgeting , and planning each serve a unique purpose. A plan serves as the foundation, a budget guides how to allocate cash, and a forecast projects the financial future of the business.
CFOs understand that each is a standalone piece of the company's financial puzzle.
Jake Ballinger
FP&A Writer, Cube Software
Financial planning: explained
Budgeting: explained, forecasting: explained.
Plan vs. budget vs. forecast
See Cube in action
Get out of the data entry weeds and into the strategy.
Sign up for The Finance Fix
Sign up for our bi-weekly newsletter from serial CFO and CEO of Cube, Christina Ross.
Generally, a financial "plan" aims to define the financial direction and vision of the organization within the context of a broader business plan.
Leaders ask themselves how the business will stack up in the next 1, 5, or even 10 years. The "plan" answers that question by outlining the company's operational and financial objectives. Executives build out teams and infrastructure based on this plan and the defined goals.
Colloquially, the "plan" is sometimes used interchangeably with the most recent budget or forecast, and can be broadly considered the budget or forecast that is the most likely "version of truth".
Because of the long-term nature of a financial plan, it allows for more flexibility and creativity. In the case of a financial plan (versus a budget, for example), the means are less important than the end. Ultimately, a good financial plan provides a top-down operational framework to explore various scenarios.
Because an organization's future is undefined, financial planning is a perpetual process. Despite this, a plan is more static—more of a roadmap than a document updated daily. The plan relies on historical performance data and subjective financial analysis, so it can never be fully accurate.
Businesses, but most commonly, the Finance team, compile a budget to determine how the company will spend its capital during the next period—a month or quarter, but typically a fiscal year.
The budget's primary goal is determining what resources to allocate to each part of the company, from salaries to office supplies. The focus of a budget revolves around cash position, including expected revenues and expenses, to create specific financial goals for the foreseeable future.
Most businesses create a budget annually and implement it from the start of the fiscal year. The budget is also commonly considered "unmovable" and is used to gauge performance of actuals or forecast data versus the planned budget.
A thorough budget offers clear guidance on how a company should be spending its resources by providing a line item for any expense imaginable. Budgets also create accountability for departmental spending because overages are apparent and gaps in appropriate funding become clear as the year unrolls.
Teams should review the budget regularly and compare it with actuals, making each department responsible for any variances that occur.
A budget aligns expectation with reality when it comes to revenue and expenses.
Budgeting can be a difficult process because of the kind of involvement it takes across departments, including meetings and negotiations with department leaders to determine the amount of cash they will need to accomplish business goals over the budget. Since budgets are generally made to last an entire year, a budget might constrain necessary spending (or saving) if any unexpected situations in cash flow arise.
Essentially, expense allowances are built not to exceed budget limits, while income projections are the minimum needed to balance the budget. Financial analysts need to calculate the variances between the two figures to evaluate the budget's efficacy and the organization's fiscal health.
A forecast is a financial snapshot of the future as it is best understood today. When creating a forecast , teams must examine possible financial outcomes based on the most up-to-date drivers and assumptions . The result is a view of how the business is trending so that the leaders can determine whether or not adjustments should be made to the existing budgets or plans.
For example, the budget might assume that the business will hit a $10M revenue target, but the forecast shows that the business is on target to only achieve $8M. Given the difference between the forecast and the budget, the business might adjust the variable costs associated with lower revenue, while simultaneously adjusting the expense plan in order to hit cash targets.
A company's financial forecast is updated regularly, such as monthly or quarterly. The forecast's undefined nature allows it to be used for both short- and long-term projections and adapt to recent performance data. In this way, executives can make changes in real-time, adjusting their operations, such as production, marketing approach, and staffing.
Forecasting can be a time-consuming process that not all businesses are able to stay on top of regularly. Because of this, many businesses update their forecast data periodically, such as quarterly or biannually. It's considered a best practice to build a rolling (ongoing) forecast to make these adjustments in real-time.
Conclusion: Plan vs. budget vs. forecast
All three terms reflect expectations and estimates of financial objectives. Financial planning lays the foundation for budgeting, suggesting that a financial plan must precede the budget so that company leaders have an idea of what they are budgeting for. Meanwhile, a forecast projects how far over or under expectations a company may be.
A financial plan is a strategic, long-term tool, while a budget is tactical and short-term. A financial forecast is an updated reflection of the future. In a way, the forecast bridges the gap between the business plan and the budget.
The most financially disciplined businesses leverage all three tools in planning and operations. Financial modeling software like Cube can help companies build multiple plan scenario types, including budgets, forecasts, and even what-ifs, in a way that allows leaders to visualize data, analyze past performance, and calculate how decisions may affect future goals.
Want to see how Cube can accelerate your financial planning? Get a demo today.
Related Articles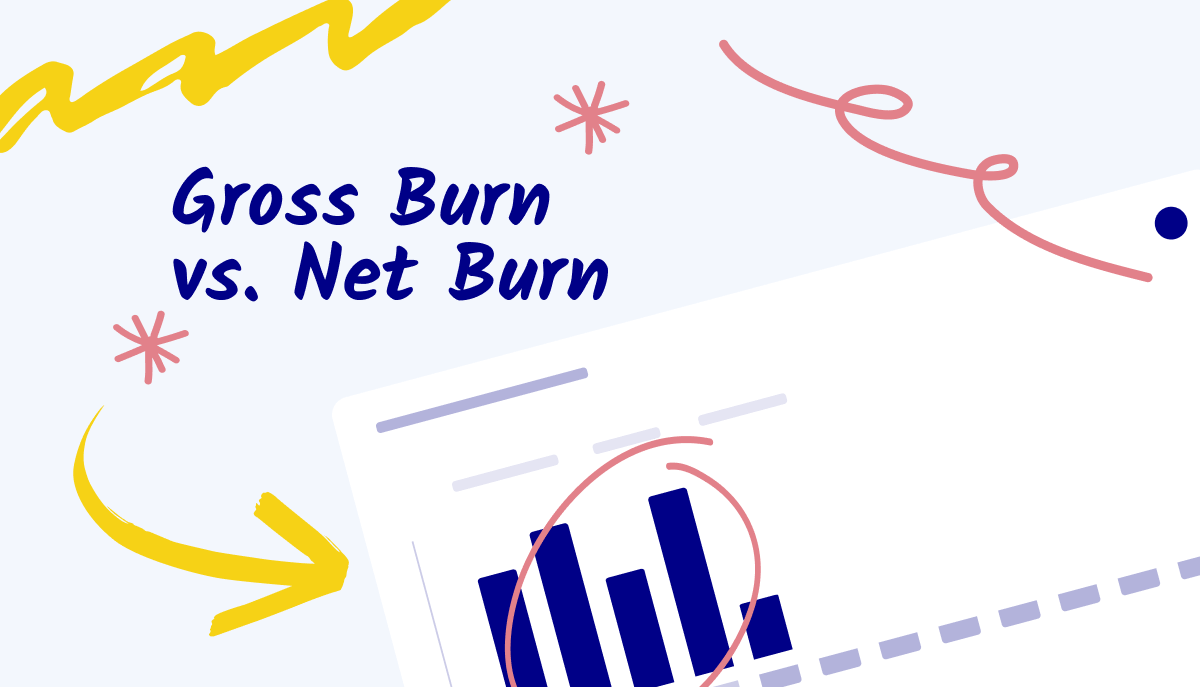 Feel the burn: a guide to gross burn vs. net burn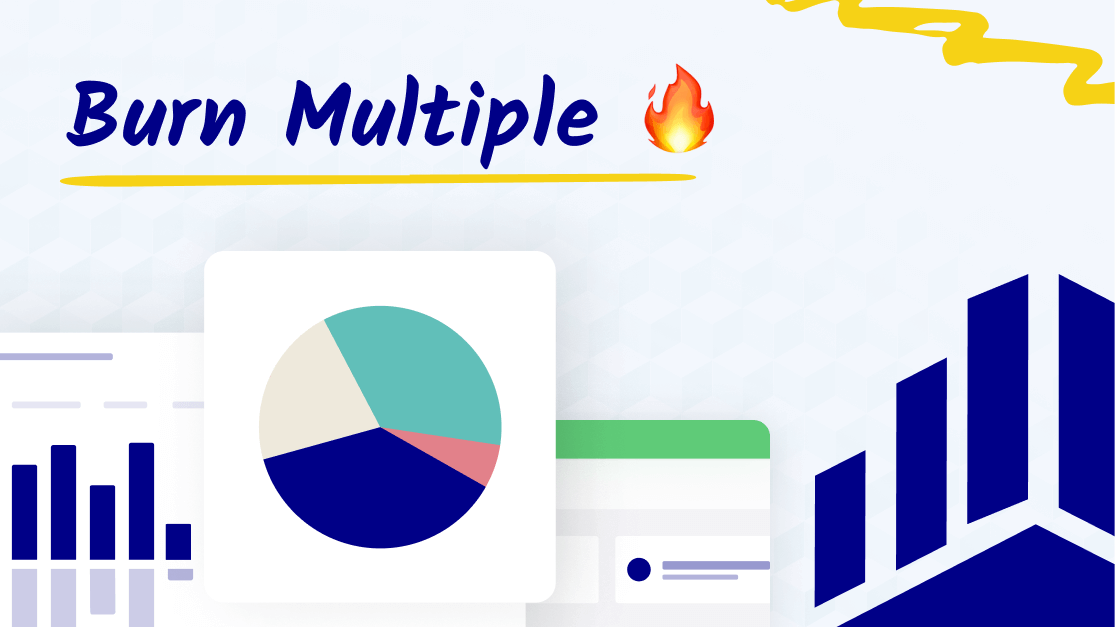 Burn multiple: a quick & simple guide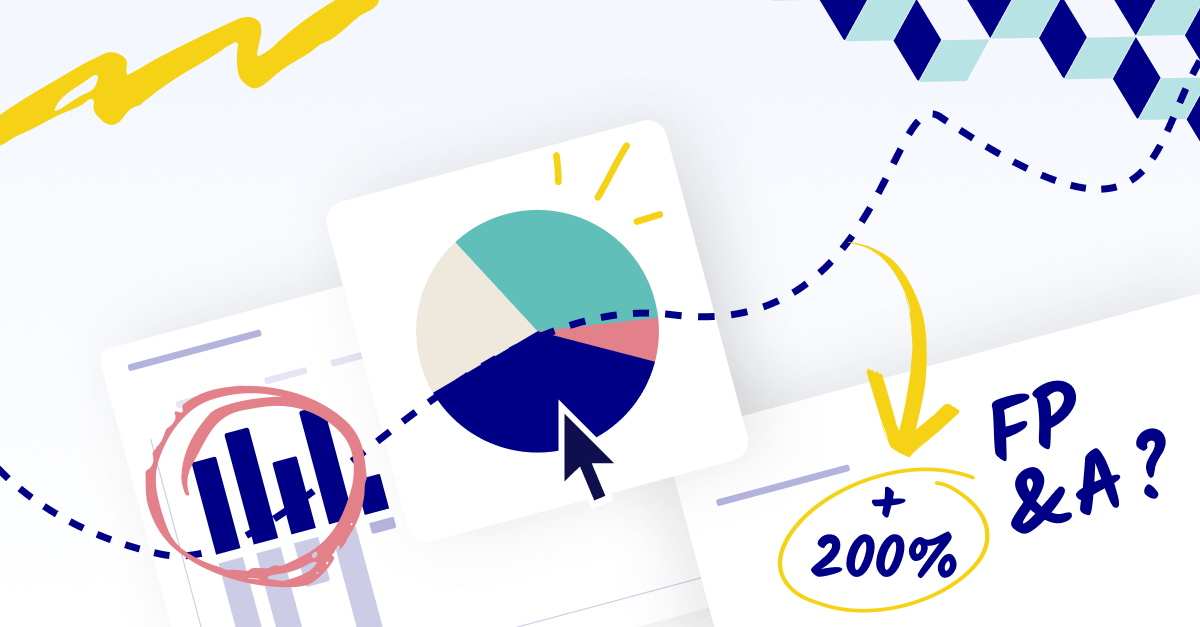 What is financial planning and analysis (FP&A) software?
Please note that the contents of this site are not being updated since October 1, 2023.
As of October 2, 2023, Acclr Business Information Services (Info entrepreneurs) will be delivered directly by CED's Business Information Services . To find out more about CCMM's other Acclr services, please visit this page: Acclr – Business Services | CCMM.
Advice and guidance
Starting a business
Personalized Guidance
Seminars on Business Opportunities
Certification of Export Documents
Market Studies
Export Financing
International Trade Training
Connection with the World Bank
Trade Missions
SME Passport
Export Resources
Import Resources
Networking Activities
Networking Training
CCMM Member Directory
Market Studies and Research Services
Business plan
Registration and legal structures
Guidance for Drafting a Business Plan
Help in Seeking Funding
News, Grants, and Competitions
Funding Meet-and-Greet
Resources for Drafting a Business Plan
Regulations / Permits / Licences
Personalized Market Information Research
Personalized Meetings with Guest Experts
Government Subsidies and Programs
Training for your employees
Employee Management
Interconnection Program
Wage Subsidies
French courses
Merchant-Student Pairing
Intellectual property
Marketing and sales
Operations management
Hiring and managing human resources
Growth and innovation
Importing and exporting
Calls for tenders
Support organizations
Sale / Closure / Bankruptcy
Business intelligence
Business lists and profiles
Market data
Market trends
Business advice
Business plan management consultant
Legal structures consultant
Accounting consultant
Legal consultant
Export certification
Resource centre
Budgeting and business planning
Once your business is operational, it's essential to plan and tightly manage its financial performance. Creating a budgeting process is the most effective way to keep your business - and its finances - on track.
This guide outlines the advantages of business planning and budgeting and explains how to go about it. It suggests action points to help you manage your business' financial position more effectively and ensure your plans are practical.
Planning for business success
The benefits, what to include in your annual plan, a typical business planning cycle, budgets and business planning, benefits of a business budget, creating a budget, key steps in drawing up a budget, what your budget should cover, what your budget will need to include, use your budget to measure performance, review your budget regularly.
When you're running a business, it's easy to get bogged down in day-to-day problems and forget the bigger picture. However, successful businesses invest time to create and manage budgets, prepare and review business plans and regularly monitor finance and performance.
Structured planning can make all the difference to the growth of your business. It will enable you to concentrate resources on improving profits, reducing costs and increasing returns on investment.
In fact, even without a formal process, many businesses carry out the majority of the activities associated with business planning, such as thinking about growth areas, competitors, cashflow and profit.
Converting this into a cohesive process to manage your business' development doesn't have to be difficult or time-consuming. The most important thing is that plans are made, they are dynamic and are communicated to everyone involved. See the page in this guide on what to include in your annual plan.
The key benefit of business planning is that it allows you to create a focus for the direction of your business and provides targets that will help your business grow. It will also give you the opportunity to stand back and review your performance and the factors affecting your business. Business planning can give you:
a greater ability to make continuous improvements and anticipate problems
sound financial information on which to base decisions
improved clarity and focus
a greater confidence in your decision-making
The main aim of your annual business plan is to set out the strategy and action plan for your business. This should include a clear financial picture of where you stand - and expect to stand - over the coming year. Your annual business plan should include:
an outline of changes that you want to make to your business
potential changes to your market, customers and competition
your objectives and goals for the year
your key performance indicators
any issues or problems
any operational changes
information about your management and people
your financial performance and forecasts
details of investment in the business
Business planning is most effective when it's an ongoing process. This allows you to act quickly where necessary, rather than simply reacting to events after they've happened.
Review your current performance against last year/current year targets.
Work out your opportunities and threats.
Analyse your successes and failures during the previous year.
Look at your key objectives for the coming year and change or re-establish your longer-term planning.
Identify and refine the resource implications of your review and build a budget.
Define the new financial year's profit-and-loss and balance-sheet targets.
Conclude the plan.
Review it regularly - for example, on a monthly basis - by monitoring performance, reviewing progress and achieving objectives.
Go back to 1.
New small business owners may run their businesses in a relaxed way and may not see the need to budget. However, if you are planning for your business' future, you will need to fund your plans. Budgeting is the most effective way to control your cashflow, allowing you to invest in new opportunities at the appropriate time.
If your business is growing, you may not always be able to be hands-on with every part of it. You may have to split your budget up between different areas such as sales, production, marketing etc. You'll find that money starts to move in many different directions through your organisation - budgets are a vital tool in ensuring that you stay in control of expenditure.
A budget is a plan to:
control your finances
ensure you can continue to fund your current commitments
enable you to make confident financial decisions and meet your objectives
ensure you have enough money for your future projects
It outlines what you will spend your money on and how that spending will be financed. However, it is not a forecast. A forecast is a prediction of the future whereas a budget is a planned outcome of the future - defined by your plan that your business wants to achieve.
There are a number of benefits of drawing up a business budget, including being better able to:
manage your money effectively
allocate appropriate resources to projects
monitor performance
meet your objectives
improve decision-making
identify problems before they occur - such as the need to raise finance or cash flow difficulties
plan for the future
increase staff motivation
Creating, monitoring and managing a budget is key to business success. It should help you allocate resources where they are needed, so that your business remains profitable and successful. It need not be complicated. You simply need to work out what you are likely to earn and spend in the budget period.
Begin by asking these questions:
What are the projected sales for the budget period? Be realistic - if you overestimate, it will cause you problems in the future.
What are the direct costs of sales – i.e. costs of materials, components or subcontractors to make the product or supply the service?
What are the fixed costs or overheads?
You should break down the fixed costs and overheads by type, e.g.:
cost of premises, including rent, municipal taxes and service charges
staff costs –e.g. wages, benefits, Québec Parental Insurance Plan (QPIP) premiums, contributions to the Québec Pension Plan (QPP) and to the financing of the Commission des normes du travail (CNT)
utilities – e.g. heating, lighting, telephone
printing, postage and stationery
vehicle expenses
equipment costs
advertising and promotion
travel and subsistence expenses
legal and professional costs, including insurance
Your business may have different types of expenses, and you may need to divide up the budget by department. Don't forget to add in how much you need to pay yourself, and include an allowance for tax.
Your business plan should help in establishing projected sales, cost of sales, fixed costs and overheads, so it would be worthwhile preparing this first. See the page in this guide on planning for business success.
Once you've got figures for income and expenditure, you can work out how much money you're making. You can look at costs and work out ways to reduce them. You can see if you are likely to have cash flow problems, giving yourself time to do something about them.
When you've made a budget, you should stick to it as far as possible, but review and revise it as needed. Successful businesses often have a rolling budget, so that they are continually budgeting, e.g. for a year in advance.
There are a number of key steps you should follow to make sure your budgets and plans are as realistic and useful as possible.
Make time for budgeting
If you invest some time in creating a comprehensive and realistic budget, it will be easier to manage and ultimately more effective.
Use last year's figures - but only as a guide
Collect historical information on sales and costs if they are available - these could give you a good indication of likely sales and costs. But it's also essential to consider what your sales plans are, how your sales resources will be used and any changes in the competitive environment.
Create realistic budgets
Use historical information, your business plan and any changes in operations or priorities to budget for overheads and other fixed costs.
It's useful to work out the relationship between variable costs and sales and then use your sales forecast to project variable costs. For example, if your unit costs reduce by 10 per cent for each additional 20 per cent of sales, how much will your unit costs decrease if you have a 33 per cent rise in sales?
Make sure your budgets contain enough information for you to easily monitor the key drivers of your business such as sales, costs and working capital. Accounting software can help you manage your accounts.
Involve the right people
It's best to ask staff with financial responsibilities to provide you with estimates of figures for your budget - for example, sales targets, production costs or specific project control. If you balance their estimates against your own, you will achieve a more realistic budget. This involvement will also give them greater commitment to meeting the budget.
Decide how many budgets you really need. Many small businesses have one overall operating budget which sets out how much money is needed to run the business over the coming period - usually a year. As your business grows, your total operating budget is likely to be made up of several individual budgets such as your marketing or sales budgets.
Projected cash flow -your cash budget projects your future cash position on a month-by-month basis. Budgeting in this way is vital for small businesses as it can pinpoint any difficulties you might be having. It should be reviewed at least monthly.
Costs - typically, your business will have three kinds of costs:
fixed costs - items such as rent, salaries and financing costs
variable costs - including raw materials and overtime
one-off capital costs - purchases of computer equipment or premises, for example
To forecast your costs, it can help to look at last year's records and contact your suppliers for quotes.
Revenues - sales or revenue forecasts are typically based on a combination of your sales history and how effective you expect your future efforts to be.
Using your sales and expenditure forecasts, you can prepare projected profits for the next 12 months. This will enable you to analyse your margins and other key ratios such as your return on investment.
If you base your budget on your business plan, you will be creating a financial action plan. This can serve several useful functions, particularly if you review your budgets regularly as part of your annual planning cycle.
Your budget can serve as:
an indicator of the costs and revenues linked to each of your activities
a way of providing information and supporting management decisions throughout the year
a means of monitoring and controlling your business, particularly if you analyse the differences between your actual and budgeted income
Benchmarking performance
Comparing your budget year on year can be an excellent way of benchmarking your business' performance - you can compare your projected figures, for example, with previous years to measure your performance.
You can also compare your figures for projected margins and growth with those of other companies in the same sector, or across different parts of your business.
Key performance indicators
To boost your business' performance you need to understand and monitor the key "drivers" of your business - a driver is something that has a major impact on your business. There are many factors affecting every business' performance, so it is vital to focus on a handful of these and monitor them carefully.
The three key drivers for most businesses are:
Any trends towards cash flow problems or falling profitability will show up in these figures when measured against your budgets and forecasts. They can help you spot problems early on if they are calculated on a consistent basis.
To use your budgets effectively, you will need to review and revise them frequently. This is particularly true if your business is growing and you are planning to move into new areas.
Using up to date budgets enables you to be flexible and also lets you manage your cash flow and identify what needs to be achieved in the next budgeting period.
Two main areas to consider
Your actual income - each month compare your actual income with your sales budget, by:
analysing the reasons for any shortfall - for example lower sales volumes, flat markets, underperforming products
considering the reasons for a particularly high turnover - for example whether your targets were too low
comparing the timing of your income with your projections and checking that they fit
Analysing these variations will help you to set future budgets more accurately and also allow you to take action where needed.
Your actual expenditure - regularly review your actual expenditure against your budget. This will help you to predict future costs with better reliability. You should:
look at how your fixed costs differed from your budget
check that your variable costs were in line with your budget - normally variable costs adjust in line with your sales volume
analyse any reasons for changes in the relationship between costs and turnover
analyse any differences in the timing of your expenditure, for example by checking suppliers' payment terms
Original document, Budgeting and business planning , © Crown copyright 2009 Source: Business Link UK (now GOV.UK/Business ) Adapted for Québec by Info entrepreneurs
Our information is provided free of charge and is intended to be helpful to a large range of UK-based (gov.uk/business) and Québec-based (infoentrepreneurs.org) businesses. Because of its general nature the information cannot be taken as comprehensive and should never be used as a substitute for legal or professional advice. We cannot guarantee that the information applies to the individual circumstances of your business. Despite our best efforts it is possible that some information may be out of date.
The websites operators cannot take any responsibility for the consequences of errors or omissions.
You should always follow the links to more detailed information from the relevant government department or agency.
Any reliance you place on our information or linked to on other websites will be at your own risk. You should consider seeking the advice of independent advisors, and should always check your decisions against your normal business methods and best practice in your field of business.
The websites operators, their agents and employees, are not liable for any losses or damages arising from your use of our websites, other than in respect of death or personal injury caused by their negligence or in respect of fraud.
Need help? Our qualified agents can help you. Contact us!
The address of this page is: https://www.infoentrepreneurs.org/en/guides/budgeting-and-business-planning/
INFO ENTREPRENEURS
380 St-Antoine West Suite W204 (mezzanine level) Montréal, Québec, Canada H2Y 3X7
www.infoentrepreneurs.org
514-496-4636 | 888-576-4444 [email protected]
Consent to Cookies
This website uses necessary cookies to ensure its proper functioning and security. Other cookies and optional technologies make it possible to facilitate, improve or personalize your navigation on our website. If you click "Refuse", some portions of our website may not function properly. Learn more about our privacy policy.
Click on one of the two buttons to access the content you wish to view.
Latest advice and support straight to your inbox  Sign Up
Business budgeting, budgets and business planning.
A budget is a plan to:
control your finances
ensure you can continue to fund your current commitments
enable you to make confident financial decisions and meet your objectives
ensure you have enough money for your future projects
It outlines what you will spend your money on and how that spending will be financed. However, it is not a forecast. A forecast is a prediction of the future whereas a budget is a planned outcome that your business wants to achieve.
Your business plan is a roadmap for your future development. It describes your business, its objectives, financial forecasts and your market. It can help you secure external finance, measure success and grow the business.
However, for internal management purposes, budgeting can be the most effective way to control your cashflow, allowing you to invest in new opportunities at the appropriate time.
See write a business plan: step-by-step and prepare a business plan for growth .
If your business is growing, you may not always be able to be hands-on with every part of it. You may have to split your budget up between different areas such as sales, production, marketing, etc.
You'll find that money starts to move in many different directions through your organisation - having a budget is vital to ensuring that you stay in control of expenditure.
Creative industries
Food and drink
Manufacturing
Property management
Construction
Considering starting a business
Start-up business ideas
Local support for start-ups
Choose your business structure
Name your business
Find money to start your business
Business planning
Choose and set up your workplace
Family business
Mentoring and business networks
Manage business finances
Understand Tax and VAT when self-employed
Hire professional services
Sales and marketing for start-ups
IT for start-ups
Protect your business ideas
Trade with other countries
Take steps to grow your business
Northern Ireland business support finder
Choose the right finance options
Borrowing finance for your business
Shares and equity finance
Grants and government support
How to attract investment
Expert financial advice
Financial planning and accounts
Manage your cashflow
Improve your cashflow and business performance
Managing suppliers and payments
Debt recovery
Business banking
Managing financial difficulty
Self Assessment
National Insurance
Corporation Tax
Construction Industry Scheme
Capital Gains Tax
Stamp and property taxes
Tax reliefs and allowances
Setting up as self-employed and tax
Help and support for the self-employed
PAYE and payroll for employers
Record-keeping
Alcohol duties
Tobacco Products Duty
Gambling duties
Air Passenger Duty
Aggregates Levy
Climate Change levy
Insurance Premium Tax
Landfill Tax
Complying with European law
Paying HMRC
HMRC complaints and appeals
Dealing with HMRC
Starting a company or partnership
Running a company or partnership
Company registration for overseas and European companies
Companies House annual returns and accounts
Filing company information using Companies House WebFiling
Companies House forms
Find company information using Companies House WebCHeck
Companies House complaints and appeals
Making changes to your business
Selling or closing your business
Closing a company or partnership
Restarting a company
Accountants and tax advisers - HMRC services and content
Tax agent authorisation
Online tax services for accountants and tax advisers
Help and support for accountants and tax advisers
News and communications for accountants and tax advisers
Compliance checks for accountants and tax advisers
Appeals and penalties for accountants and tax advisers
Tax agents and advisers forms, manuals and reference material
Working with HMRC - joint initiatives
Money Laundering Regulations
HR documents and templates
Advertise a job
Taking on staff
Contract types and employer responsibilities
Employment checks
Employment agencies
Staff documents and employment policies
Workplace pensions
National Minimum Wage and National Living Wage
Working time
Engaging with staff
Staff health and wellbeing
Staff motivation
Equality and diversity
Redundancy, restructures and change
Trade unions
Holiday, other leave and sickness
Maternity, paternity, adoption and parental leave
Staff performance
Staff training and development
Employer support programmes
Problems at work
Dismissals and staff leaving
Coronavirus (COVID-19): Staying safe at work
Protecting your business
Health and safety made simple
Managing the welfare of people
Safer ways of working
Environmental obligations and support
Environmental performance of your business
Environmental business tax benefits
Reducing business waste
Reuse and recycle business waste
Preventing pollution
Hazardous substances and waste
Saving energy and cutting costs
Saving water and cutting costs
Process and resource efficiency
Packaging and the environment
Generating energy for your business
Carbon emissions and climate change
Business transport and the environment
Chemical industry
Construction and building trades
Electrical and electronic equipment manufacturing
Engineering and metalworking
Food and drink production
Furniture manufacturing
Metal production and processing
Offices, retail and hospitality
Paper and cardboard manufacturing
Printing industry
Waste and recycling industry
Choosing business property
Commercial property finder
Rent business property
Use your home as a workplace
Business rates
Security, fire and flood protection for business property
Insurance for business property
Tax breaks and finance for business property
Make your property more efficient
Disabled access and facilities in business premises
Developing products and services
Research and development
Use innovation in your business
Design for business success
Intellectual property for business
Patents, trade marks, copyright and design
Business contracts and fair competition
Consumer rights and protection
Market strategy and planning
Traditional marketing
Digital marketing
Social media
Branding and design
Product safety
Market research
Understanding the local market
Keeping your customers
Selling online
Selling overseas
Tender for contracts
Introduction to IT
Choosing suppliers
Software and business applications
Communications
Create and manage a website
Data protection and legal issues
IT security and risks
Importing and exporting basics
Tax and international trade
Starting out in international trade
Doing business in the EU
Trading with countries outside the EU
Export Control Organisation
Classifying your goods
Importing controlled goods
Import and export procedures
Customs IT systems
Service industries
Manufactured goods
Food and agriculture
Natural resources and chemicals
Transport options for moving your goods
Taking lorries abroad
Transporting dangerous goods
Freight forwarding
National Clearance Hub
Assessing current performance
Planning business growth
Growth through product and service development
Growth through sales
Growth through technology
Growth through strategic sourcing
Growth through strategic partnering
Growth through international trade
Tendering for contracts
How to grow your business
Financing growth
Leading staff through growth
Manage business risks
Considering buying a business
Buying a business
Franchising
Business acquisitions and mergers
Considering selling a business
Selling your business
Floating on the stock market
Capital Gains Tax when selling your business
Businesses in difficulty
Transferring your business
Case studies
Do it online
Licence finder
My New Business
Sample templates, forms, letters and policies

Member Login
Become a Member

Business & Organizational Assessments
Communication, Culture & People Skills
Organizational Structure
Operating Systems Assessment
Business Strategy Assessment
Financial Snapshot KPI's
Franchise Feasibility Report Card
Start-Up Feasibility Report Card
Business Plan Review
Coaches & Consultants
ManagingAmericans Experts
Business Services
Programs & Workshops
ManagingAmericans Webinars
Certificate Programs
Certification Programs
Graduate Programs
Seminars & Workshops
Featured Products
Professional Associations
Local Associations
National Associations
Meeting Locations
Corporate Retreats & Meeting Facilities
Guest Speakers / Team Facilitators
Hotel & Conference Facilities
Team Building / Recreational Facilities
Training Tools
Professional topics & areas of interest.
Professional Communities
Business Development
Customer Service
Executive Leadership / General Management
Finance & Economics
Human Resources
Information Technology
Marketing & Communications
Operations, Logistics & Engineering
Project Management
Purchasing and Supply Chain
Quality & Safety
Special Interest Communities
Career Change / Job Search
College Student / Recent Graduate
First Time Manager or Supervisor
International Management
Managing Junior Military Officers
Middle Manager
New Employee
Senior Manager
Small Business Owner
Transitioned Military Officer
Woman Executive
Workplace Communication Skills
Join Us...It's FREE
Weekly Skills Improvement Challenges: Leadership, Management, Job Performance & Communication Skills
Monthly Newsletter Delivering Unique Stories So You Don't Miss A Thing
Exclusive Access To Our Expert Panel of Business Leaders and Experienced Consultants: Ask Questions, Get Answers
Your Own Customized Success Toolkit: Organize Training & Discussions Based On Your Interests
Expert Panel
Featured Links
Business plan vs. forecast vs. budget.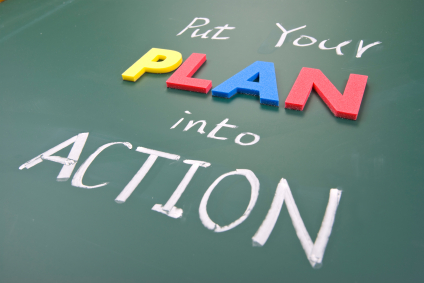 Is your head spinning from all the stress & time spent on business plans, forecasts and budgets? Remember, planning is not a science…it's an exercise…that should refresh you, keep you agile, and make you feel in control of your destiny! Is that how you feel? As we enter into this year's budget and forecast season, try to challenge yourself and your team to become more efficient and to create better standards for planning and budgeting. In turn, you will be less likely to reinvent the wheel each year. This article is a practical overview of each process (Business Planning, Forecasting & Budgeting), how to connect them, and have them add value to your business.
So why is planning so stressful? Take a look what a planning calendar can look like: February-April prepare business plan, July-September prepare forecast, October-November prepare Budget, Feb start over again. The larger the company, the more planning that takes place. People get nervous about the process, don't know where to start, fear they will be judged, and think a lot of time is wasted. In small companies planning often gets overlooked because of time constraints or lack of interest. If you understand the differences between each planning tool, the impact they have on one another, and on your business, you will be more inclined to use the information properly. Here is an overview of how to control the planning exercise and get the most out of it.
What is a Business Plan?
A business plan is a written description of your strategy going forward. It outlines the direction of your overall business and each function of the business supporting that overall direction. It details market share changes & assumptions that are charted out over the time period such as economic assumptions, competitors, pricing, costing assumptions, new product releases, retired product plans, new facilities, reductions in some areas and investment plans in others.
When creating a business plan you need to understand where your company is today, and where you want it to be during a time period, in one year, two years, three years. Also, what happens to the market around you when you make your changes, how will the market/competitors react, what are the anticipated risks?
The benefit of a business plan is to get everyone on the same page as to where the company is going. It shapes all the decisions going forward; a litmus test for decision making and planning. It is also a good reference point for assumptions. If assumptions change, so should the business plan.
The problem with business plans is when they remain static documents; they shouldn't be. They should be updated throughout the year, just like a budget-to-actual analysis. Things change and evolve, so should your litmus test. Always maintain a record and comparison versus the original to maintain as a "baseline" so that you can evaluate your assumptions and take away lessons learned for the next business cycle.
Your business plan should be communicated throughout your organization. You do not need to share all of the details, especially if there are workforce reductions or other sensitive assumptions. However, you should take a broad view of the business plan and share it.
Share the vision: where are you today, where do you plan to be
Share the mission: macro scope actions the company must to take to get there
Share the expectations: quarterly or other time frames to accomplish the mission
What is a Forecast?
A forecast is financial trend that mirrors the business plan period. If you develop a five-year business plan, you should create a five-year forecast. Forecasts should be rolling. That means each month they should be updated (actual data replacing estimates). Forecasts should be fluid, linked to changes in the business plan. Forecasts should be updated each year, not reinvented. Current year forecast should represent a macro level budget. Forecasts should be macro product line level, not SKU/Customer level.. The basic components of a forecast are sales, costs and investments….in that order. Don't forget to estimate personnel required to deliver the volumes in the plan as part of your costs.
Sales Forecast
In a spreadsheet list each product line. Add last year's actuals by month for volume, price and revenue. Project current year results by month using actuals that exist and projections for each month going forward. Do the same for the next two to four years. Each year determine and incorporate the following assumptions:
Value of the dollar over each year. It is fine to assume no change for the sake of planning, but state that is the case.
New product lines coming on line
Old product lines going away
Pricing strategy
Key account strategy…accounts you are targeting for growth and those you may walk away from.
You should try to transition low margin business for new higher margin accounts.
You should have a baseline conservative projection in line with your business plan strategy, and then a second line that accounts for risk and opportunity. This is important to determine what investments you NEED , and which ones may be necessary. It is easier to get funding for non-budgeted investments if they are based on exceptional growth.
There is no science here…if you can explain blips and dips in the previous year, you can project or eliminate them in future years.
Your forecast should not look like a hockey stick…conservative first year then dramatic growth the following years. By having a realistic story and a separate story for risk and opportunity, you can create a real document that your company can use.
Costs & Investments
Once the sales forecast is complete, the operations group evaluates the sales volumes, determines any investments that need to be made to meet volumes or new products. They determine directional estimates on raw materials, and workforce requirements. Once complete the accounting team takes this information and builds the forecast model, determining projected profits and losses. Consider the following assumptions:
Are facility expansions or capital equipment expenditures required?
What inventory levels will be necessary for the plan, are they different than previous years? Is more space required, less space?
Anticipate cost reductions due to production & logistics efficiencies; incorporate efficiency programs into the plan.
Be realistic in your assumptions, not too conservative on costs. Your objective is to reduce overall costs and improve efficiencies. If they remain the same over time you should be prepared to explain the assumptions that raw materials are going up but your programs are maintaining cost levels…what are those programs and what time periods will they be impacting the plan.
Be sure to incorporate any marketing plans into your cost structure. Will there be new packaging, new services, etc.…
What is a Budget?
A budget is a micro level analysis of the upcoming year. You typically finalize the budget by November if you are planning a calendar year budget (Jan-Dec). In comparison to the product line level forecast, a budget breaks the numbers down to the customer and product SKU level. Your budget should mirror year one of your forecast. If something changes during this process and the totals differ…take the time and update your forecast while the information and rational is fresh in your mind. Otherwise you run the risk of starting over again next year. Everything should be linked, and changes should be made consistently. Here are some things to consider for your budget process:
Consider your time frame for: personnel additions, new customers coming on line, and cost changes.
Do you plan any price increases or cuts? Your timing should line up with profit adjustments.
Do you have purchasing contracts in place? Try to settle these prior to finalizing your budget. The more accurate the data, the better.
Can you negotiate sales contracts with key accounts prior to the budget process in order to reduce price and volume risk?
All departments of the organization incorporate their spending assumptions in the budget process. Use current year actuals as a base, then justify increases or decreases each month, taking into account any explanation for dips and peaks that occurred in the current year.
Make sure your budget is also a rolling document. Every month, as you start, and throughout the year, it should be updated with actual results (on a separate line). Do not forget your budget assumptions…learn from them and compare your actual to budget figures. What changed, and do these changes impact future months?
Whether your are leading an organization, managing a department, or providing an individual contribution to the planning, forecasting or budgeting process…you should have an understanding of the big picture and how things relate to one another.
Here are some final DO's and DON'Ts of planning exercises:
DO use old information to plan for the future.
DON'T forget to account for dips and peaks in the past… make a decision to either incorporate them or not into future planning.
DO tell as story with your data. You should add comments to your spreadsheets.
DON'T forget why you put figures into your planning, or where they came from.
DO account for rainy day funds, miscellaneous costs & margin of error.
DON'T hide this information in your figures, put it a separate line that is visible. If everyone hides extras/padding, the entire budget will be skewed and this could make for bad business decisions.
DO be honest, direct & candid throughout all aspects of planning exercises. If you are leading the exercise, create an environment where people can be honest with you.
DON'T create a useless document that brings no value to the business besides looking good during a presentation….followed by endless explanations for failure throughout the year.
DO create and include a tactical plan into your figures that is linked with the business plan mission. What are you doing to achieve the mission on time? What are the costs associated and the cost reductions/new business results that are generated from your efforts?
DON'T separate the business plan from the forecast or the budget. Always revisit, revise and learn.
DO communicate, communicate, communicate, the plans and the results, as well as the story of what the company is learning from the process.
DON'T create documents that get put away until they are reinvented the next year.
It really does help to take a full picture view of planning, have a well rounded understanding of your business and the needs of each functional area. Understand how things connect, and how together, they can make the company stronger and more agile. If your business is a service provider, or a project management entity, these principles still apply. The difference is that instead of calculating volumes & pricing, you calculate timing and cash flows.
Think about your own planning experiences. Does your company do a good job? Do you feel like a part of the process, or just a micro contributor? Consider using this training article in your organization to get everyone on the same page, working together with the same direction and purpose.
If you are looking for a business plan template, ManagingAmericans.com has one avalilable. Use this t emplate and guidebook to organize your thoughts and develop insight into important areas you may not have even considered.
If you haven't done so already, please j oin our community to receive professional development updates from experts who are here to help you grow, learn, and experience professional success.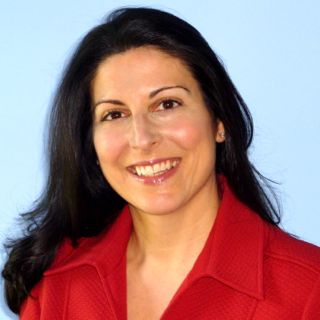 Written by Lisa Woods , President & CEO ManagingAmericans.com
Lisa, a thought leader in Business Management and Leadership, founded ManagingAmericans.com in 2011 after 20+ years successfully leading and driving growth in the corporate world. Her objective is to help mentor and develop professionals to be better leaders, managers, team players and individual contributors in a "do-it-yourself" learning environment using unique & practical tools to support the process. Lisa's career spans from Global Sales & Marketing to General Management of Multinational Conglomerates. Today she continues to consult small business owners through her private practice. Lisa's publications include: • 4 Essential Skills for Leaders, Managers & High Potentials © 2013 • The Cross Functional Business: Beyond Teams © 2015 • Action Item List: Drive Your Team With One Simple Tool © 2016 • Small Business Planning Made Simple: What To Consider Before You Invest © 2017
Do you have a question for Lisa? Please visit our Executive Leadership Community , she will be happy to help: Ask an Expert
Did you find this story informative? We would like the opportunity to keep you up to date on all of our training articles. Please register for our newsletter so we can do just that.
Ten Ways to Ensure Innovation is Driving Your Company's Future
Would you like tips on management, leadership, team building and workplace communication techniques? Sign up to receive our Keys2Communicate newsletter.
At ManagingAmericans.com we encourage members to go in and out of our communities to learn about different areas of the business; how to work together, solve problems and improve skills. Each community details expectations, challenges, success tips, training programs and useful resources. Growing your knowledge base and learning about all areas of business can help you navigate towards success in your career.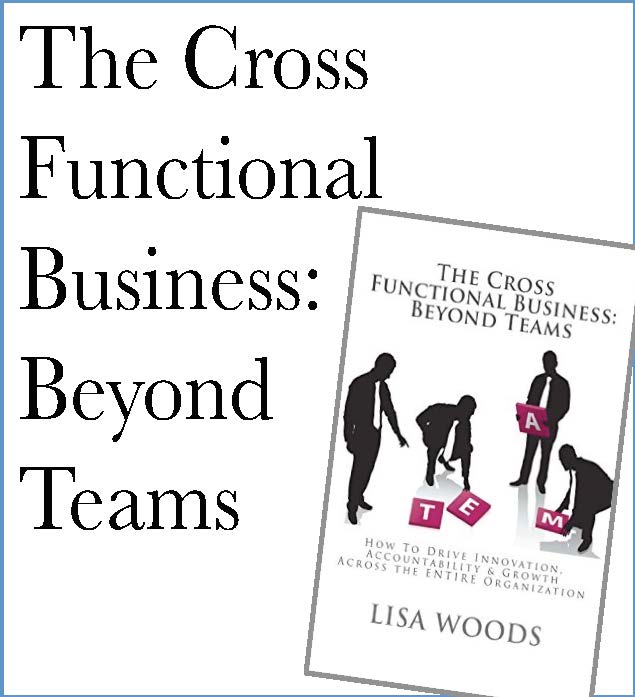 Ask An Expert
Asset Valuation
New Expectations

News & Events
Advertise With Us
Terms & Conditions
Popular Articles
Communication Skills
Marketing & Innovation
Sales & Business Development
Professional Development
Accounting & Finance
Leadership & Teambuilding
Military Officer Transition
Career Change, Job Search
New Employee, Promotion
Project & Process Management
Small Business
Purchasing & Supply Chain
Copyright © 2011-2023 ManagingAmericans.com, LLC. All rights reserved.

What Is the Difference Between a Strategic Plan & a Budget?
Small Business
Business Planning & Strategy
Strategic Planning
')" data-event="social share" data-info="Pinterest" aria-label="Share on Pinterest">
')" data-event="social share" data-info="Reddit" aria-label="Share on Reddit">
')" data-event="social share" data-info="Flipboard" aria-label="Share on Flipboard">
How to Remove Unwanted Pre-Installed Programs on a Sony VAIO
How to make apps on the iphone bigger, how to reinstall thunderbird.
Decision-Making Strategies for Plan Implementation
How to Find a DSL Modem's IP Address
A business needs to have both a strategic plan and a budget. The strategic plan lays out the direction and goals of the business and guidelines for actions to achieve those goals, while the budget looks at the money needed to support achieving those goals. Budgeting is only one part of the strategic planning process.
Many approaches to strategic planning are available. One approach is to start with a strategic analysis of where the organization is now, including its strengths and weaknesses and the economic, social, political and technical environment in which the business operates. The next step is to decide what direction the business wants to head; this process may involve developing a mission statement or strategic philosophy and setting goals. The next step is to identify tactics or action steps for achieving strategic goals.
Strategic Planning Models
Carter McNamara, Ph.D., of Authenticity Consulting, LLC, identifies six strategic planning models. Vision-based or goals-based strategic planning focuses on goals the organization wants to achieve. Issues-based planning focuses on resolving issues the organization faces. The alignment model aims to ensure the organization's mission and its resources are effectively aligned in the organization's operation. Scenario planning focuses on looking at possible situations the organization may face. Self-organizing planning focuses more on the organization's culture and learning and less on method. Real-time planning is more of a continuous planning process than a one-time or periodic planning process.
A budget is a forecast of all income and expenses, and helps a business identify future financial needs and plan based on expected profit, expenses and cash flow. If a business doesn't have the budget to support its strategic plan, the business needs to either modify its plan or find the financial means to support the plan.
Budgeting Process
Budgets cover a certain period of time. Most businesses develop monthly, quarterly and annual budgets. The "Entrepreneur Small Business Encyclopedia" recommends developing budgets that cover at least the next three years, and preferably five years. Budgets can be periodically updated based on current information; however, "Entrepreneur" warns businesses against getting so caught up in the budget process that they forget to keep doing business.
Free Management Library; Basic Description of Strategic Planning; Carter McNamara
Free Management Library; Basic Overview of Various Strategic Planning Models; Carter McNamara
Strategic-Control.com; Strategic Planning; Ryszard Barnat
"Entrepreneur"; Small Business Encyclopedia: Income Statement
Carol Wiley started writing as a technical writer/editor in 1990, was a licensed massage therapist for almost 12 years and has been writing Web content since 2003. She has a Bachelor of Science in aerospace engineering, a Master of Business Administration, a Certificate in Technical Writing and Editing and a Certificate in Massage Therapy.
Related Articles
What is the difference between planning, budgeting and forecasting, what is a budgeted income statement, business plan vs. business strategy, how to uninstall a twitter app from facebook, how to rotate a slide in powerpoint, how does a budget help companies to plan future events, how to connect iweb to the ipad, how to install a dynex web camera capture device, what is the difference between a budget & a rolling budget, most popular.
1 What Is the Difference Between Planning, Budgeting and Forecasting?
2 What Is a Budgeted Income Statement?
3 Business Plan Vs. Business Strategy
4 How to Uninstall a Twitter App From Facebook
How to Master the Fine Art of Business Planning and Budgeting
Updated on: 5 January 2023
Starting a business is a challenging thing: you have to work hard and do your best to ensure its success. However, the work doesn't end even when your business actually becomes operational. You still have to do so much more to ensure that it will keep on track.
Of course, it could be hard, especially for the beginners. It seems that you have to keep an eye on so many things and focus on so many urgent tasks every day that there isn't any time left for business planning and budgeting. However, it is very important to find that time, because business planning and budgeting are actually one of the most important things for business success.
Why so? Because a plan allows you to get a better understanding of how you see your business, how you want to develop it, and so on. When you create a plan, you set targets that you want to achieve as well as define the ways of evaluating the success of your business.
Basically, planning gives you all the necessary tools that you can use to improve your business in the nearest future. However, this happens only when planning is done correctly.
What to Include in Your Annual Plan?
If you want to create a perfect business plan, you have to know what has to be included in it and how big it will be. Of course, there are no strict limitations to a size of a business plan as each business is different. However, if you are doing it for the first time, I recommend starting with a yearly plan: it is not too big and not too short.
A good annual plan has to include the following things:
an executive summary
a list of products and services you offer (or plan to offer this year)
a detailed description of your target market
a financial plan
a marketing plan as well as a sales plan
milestones and metrics
a description of your management team
In order to write it in the best way possible, you need to spend some time thinking about the current status of your company as well as how it should look like by the end of the year. Describe your target market, think about the goals that have to be achieved this year, about the products and services that have to be launched.
Visualize the information to make it easier for you to see the whole picture (this is especially important for those, who don't have much experience in planning). You can use charts, and different diagram types such as mind maps to visualize and organize your ideas and plans.
Try choosing a few main goals for your company and add them to the annual plan being as specific as possible: for example, if you want to increase your earnings, you should specify by how much (10%, 15%, etc.). It's also good to think about the obstacles you might face and come up with some ways to minimize the potential risks that could occur.
Remember that while a business plan has to be specific and detailed when you write it, it shouldn't remain static by the end of the year. No business is predictable enough for this to happen: you should understand it and prepare to act quickly, adding changes to a business plan if something unexpected happens.
Business Planning Cycle
As I said, typical business planning isn't a static thing – actually, it's a cycle that usually looks like this:
You take some time to evaluate the effectiveness of your business. In order to do so, you should compare its current performance with the last year's one – or with targets set earlier this year.
Then you have to think about opportunities that might appear as well as the threats you might face.
Remember about both successes and failures your business experienced throughout last year. Analyze them and think what can be done to repeat/avoid them.
Think of the main business goals you would like to achieve and be sure to add them to the new annual plan (or edit the old one according to them).
Create a budget.
Come up with budget targets.
Complete the plan.
Be sure to review it regularly (every month, every three months, etc.), making changes if necessary.
Repeat the whole cycle.
Business Planning and Budgeting
When a business is still small and growing, it might seem unnecessary to plan its budget. However, it's crucial if you want to avoid financial risks and be able to invest in opportunities when they appear.
Moreover, with the rapid growth of your business, you might find yourself in a situation where you aren't able to control all the money anymore. Expansion of the business usually includes the creation of different departments responsible for different things – and each of these departments needs to have its own budget.
As you see, the bigger your business becomes, the more complicated it gets. While it's okay to not control every cent by yourself, it is still up to you to make sure that your business keeps growing instead of becoming unprofitable. That's why it's so important to create a budget plan that allows you to understand the exact income your business brings by the end of the month and the amount of it, you are able to save or spend on different things.
It is important to remember that a business plan is not a forecast in any way. It doesn't predict how much money you'll make by the end of the year. Instead, it's a tool for ensuring that your business will remain profitable even after covering all the necessary expenses.
Moreover, a business plan also ensures that you'll have the opportunity to invest money into future projects, fund everything that has to be funded this year, and meet all of the business objectives.
Benefits of a Business Budget
The whole budget planning has a lot of benefits:
It allows you to evaluate the success of your business: when you know exactly how much profit your business gave you at the beginning of the year, you are able to compare it with the profit by the end of the year, understanding whether your financial goals have been met or not.
It allows managing money effectively: for example, if you save money for predicted one-time spends, you won't be caught by surprise by them.
It helps identify the problems before they actually happen: for example, if you evaluate your budget and see that the income left after covering all the expenses is quite small, you'll understand that you need to make more profit this year.
It helps make smarter decisions, by only investing money that you can afford to invest.
It allows you to manage your business more effectively, allocating more resources to the projects that need them the most.
It helps in increasing staff motivation.
Basically, when you have a budget plan ready, you have your back covered.
How to Create a Budget?
There are so many articles written on how to create a perfect business budget, but most of them narrow down to these 5 simple things:
Evaluate your sources of income. You have to find out how much money your business brings on a daily basis in order to understand how much money you can afford to invest and spend.
Make a list of your fixed expenses. These ones repeat every month and their amount doesn't change. Some people forget to exclude the sum needed to cover these expenses from the monthly income, but it's important to do so in order to get a clear understanding of your budget.
Don't forget about variable expenses. These ones don't have a fixed price but still have to be paid every month. Come up with an approximate sum you'll have to pay and include it in your budget.
Predict your one-time expenses. Every business needs them from time to time, but if you plan your budget forgetting about these expenses, spending money on them could affect it greatly and not in a positive way.
When you list all the income and expense sources, it's time to pull them all together. Evaluate how much money you'll have each month after you cover all these expenses. Then think of what part of that sum you could afford to invest into something.
While a whole process of budget creation might seem too complicated, you still should find time to do it. It's totally worth the effort – moreover, such a plan could help you not only throughout the next month but also throughout the next year (if your expense and income sources won't change much).
Of course, it's still important to review it from time to time, making changes when necessary. However, the review process won't be as complicated as the creation of a budget plan from scratch.
Key Steps in Drawing up a Budget
If you've never created a budget plan before, you could make some budgeting mistakes . However, when it comes to financial planning, the smallest mistake could have a negative impact. The following tips can help you easily avoid most mistakes, making your budget plan more realistic.
The more time you spend on budgeting, the better it is for you. It's hard to create a flawless budget plan quickly: there's a big chance you might miss something. That's why it's vital to make sure that you've listed all the sources of your income and expenses, and are prepared well.
You can use last year's data
Last year's data could help you see the whole picture better: you can compare it with this year's data, finding out whether your income has increased or decreased. However, you should use it only for comparing and as a guide. You have new goals and resources this year, and the environment you're working in has changed too, so your current planning and strategies should differ from the ones you used last year.
Make sure that a budget is realistic
The most important thing about a budget plan is that it has to cover not only predictable expenses but also less predictable ones. Of course, making predictions is hard but using previous data along with some other business plans as examples could make the whole process easier.
A budget also has to be detailed: the information it contains has to allow you to monitor all the key details of your business, be it sales, costs, and so on. You could also use some accounting software for more effective management.
It's okay to involve people
If your business is big enough, you probably have some employees responsible for a part of the financial operations. It's good to involve them in a budget creation process too, using their knowledge and experience to predict some expenses, for example. If the people you involve are experienced enough, the combination of their professionalism and your knowledge will make a budget more realistic and effective.
Various charts and diagrams are so popular in business for a reason: they allow tracking your incomes and expenses easily. For example, you can create one chart based on your plan and another chart based on an actual budget and compare them during planned revisions to see whether your budget plan works just as expected or not.
As I mentioned above, it's easier to control finances when you are running a small business. Such business needs only one budget that is created for a certain period – in most cases, for a year. Larger businesses, however, require something else. They have various departments, so it is better to create several budgets at once, tailoring each of them to a certain department's needs.
Don't Forget to Review!
I've already mentioned that a review is an important process of every business planning and budgeting. No matter how good your plan is, it is impossible to predict everything with 100 percent accuracy. Your business will grow and the environment around it will change, so the quicker you'll react to such changes, the better it is for you.
That's why you should schedule budget reviews from time to time. I recommend starting with reviewing it every month and then switching to a more comfortable schedule. Every month review can help you notice the flaws of your plan (which is especially important if you don't have much experience in this kind of thing) as well as understand how stable your business is.
If you see that you don't have to make changes often, you could start reviewing your plan every three or six months (however, I recommend doing it more often).
You can use various common diagrams to help you . The best thing about diagrams is that they help visualize data well, which is very important when you need to see the whole picture more clearly – and this happens often during budget planning. For example, a diagram or a chart of your company's income can show you how much your finances have grown during a certain period. Moreover, if you notice certain downfalls in a chart (that aren't predicted), you'll be able to react to it quickly, fixing things that went wrong.
What do you need to consider during the whole review process? First, your actual income. Probably it will be different each month: every business has its own peak sales periods and drop sales ones, and you have to find them and remember them for more effective planning next year. It is important to check whether the income matches the one you predicted or not: if not, you have to find out why it happened.
Second, you have to evaluate your actual expenses. See if they differ from your budget, how much do they affect it, why they exceed your expectations (if they do), and so on.
Probably the best thing about reviewing is that it allows you to react to all the unexpected situations quickly, saving your business from the potential troubles and downfalls. So be sure not to skip it.
As you see, writing a business plan is a complex process. You have to be very attentive, to plan everything, starting with your goals and ending with your expenses, to consider so many things and to involve other people in planning if possible. Moreover, you also have to learn all the time, reviewing your plans, making changes, finding the ways to react to unexpected situations.
But while this might look like a tough thing to do, it is very convenient for everyone who wants to manage their business successfully. The planning takes a lot off your shoulders and makes the whole business running process easier. You are able to evaluate the effectiveness of your business by looking at the monthly income increase, at the goals you wanted to achieve, and so on. You are also able to predict the potential downfalls of your business and to use the tools you have to minimize all the risks.
You are able to evaluate the effectiveness of your business by looking at the monthly income increase, at the goals you wanted to achieve, and so on. You are also able to predict the potential downfalls of your business and to use the tools you have to minimize all the risks.
I hope that this guide will help you create strong and realistic budget and business plans, and successfully implement them in running your business. If you have some tips on business and budget planning that you want to share, please do so in the comment section below!
Author's Bio:
Kevin Nelson started his career as a research analyst and has changed his sphere of activity to writing services and content marketing. Apart from writing, he spends a lot of time reading psychology and management literature searching for the keystones of motivation ideas. Feel free to connect with him on Facebook , Twitter , Google+ , Linkedin .
Join over thousands of organizations that use Creately to brainstorm, plan, analyze, and execute their projects successfully.
More Related Articles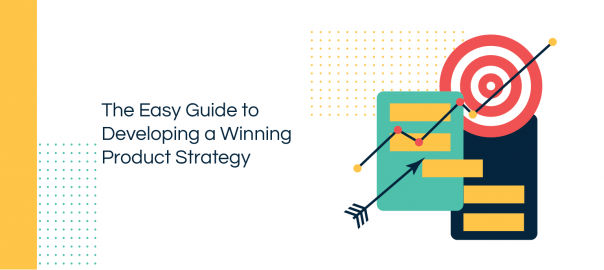 Leave a comment Cancel reply
Please enter an answer in digits: 16 − five =
Download our all-new eBook for tips on 50 powerful Business Diagrams for Strategic Planning.
Customer Service
ATMs/Locations
Esta página de Internet está disponible sólo en inglés. Sin embargo, tenemos otros materiales de educación financiera en español.
Página principal de educación financiera

Esta página solo está disponible en inglés
Selecione Cancele para permanecer en esta página o Continúe para ver nuestra página principal en español.
We're sorry, but some features of our site require JavaScript. Please enable JavaScript on your browser and refresh the page. Learn More
Budgets vs financial plans
Financial plans and budgets can help you be financially successful now and in the future. Yet, while the two go hand-in-hand, they are not the same. Here are some key differences to help you distinguish between your budget and your financial plan:
Where you're going vs. where you are today:
Strategies vs. tactics:, long-term vs. short-term:, tip .
By understanding how your budget and financial plan work together, you can stay on the track to financial success.
Empower yourself with financial knowledge
We're committed to helping with your financial success. Here you'll find a wide range of helpful information, interactive tools, practical strategies, and more — all designed to help you increase your financial literacy and reach your financial goals.
Financial education and tools
Products to Consider
Checking Accounts
Savings Accounts and CDs
My Money Map
Wells Fargo Bank, N.A. Member FDIC.
QSR-0523-02459
Login to corporate customer's netbank.
Login to the personal customer's Netbank
Other services
Corporate customers.
Log in to Corporate Netbank
Nordea Finance online services Opens new window
Nordea Corporate (e-Markets)
AutoFX Hedging Opens new window
Log in to Nordea Business MasterCard online service
Nordea Investor
Company documents
Our pages – customer information Opens new window
Signing agreements
Personal customers
Log in to Nordea Netbank
Mobile banking app - Nordea Mobile
Log into Omaposti
Start your business
Business planning and budget
You need to be realistic when planning & budgeting your business.
Money runs the world - and your business. If the flow of money suddenly stops, so does the growth of your business. We know that your business idea is very important to you and that you have high hopes and will work hard to be successful. To succeed, besides passion you will need a sense of reality in terms of turning your business into a success. 
Even if there won't not be other employees besides you in the company and a plan might not seem relevant to you, it's still a very good idea to have one. It will help you maintain focus and make it a whole lot easier when you approach a bank or an investor. Therefore, we suggest that you create your business plan and your budget in writing.
Planning will give your business idea wings!
The 8 Step Business Plan
Isn't it so, that for most things in life you need a plan? So, naturally it is essential to have a business plan, when you want to start your own business. No matter the size of the business you have in mind, you have to sit down and work out a plan for where you are coming from, where you are going and where your business will be in 5 years. 
It might not be the first thing you think of, when starting your business – but down the line the time invested into creating a business plan will be well spent. You are much more likely to succeed, if others need to invest time or money in your business, when you have your entire plan in writing. 
There are hundreds of ways to make a business plan. We have worked out an 8-step business plan guide for you which contains the key elements. For each of the 8 steps in the business plan template we have listed the most important questions you need to address in your business plan. When you have your business plan and later your SWOT analysis you are ready to move forward.
Download templates
Utilize our templates for your planning
Download the template
Business Plan Template
Budget plan, step 1: executive summary.
This is your entire business plan in a nutshell: Mission, vision, and purpose. A one- or two-page summary that is often easier to write once you have finalized the other 7 steps. Be sure to dream a bit, imagine the future and think big.
Step 2: Business Description
This is the backbone of your plan. Describe what makes your business unique, which needs in the market your business fulfills and how. And, on what grounds will your business make a profit and become a success?
Step 3: Target Market
Describe who your customers are and the location of your market. Will it be B2C or B2B? Is your business strictly local or do you have global ambitions? Be as detailed and factual in your target and market description as possible.
Step 4: Competition
No matter if you have a first-mover business idea or are entering an already existing market, you will face competition. When you have made your SWOT analysis, you can use it as inspiration to describe strengths and weaknesses and determine your competitive advantages.
Step 5: Operations
Outline the administrative side of your business: How you operate, where's your office, do you have a staff or will you use freelancers? What about equipment and maintenance? Also, describe any legal relationships and details about suppliers and credit policies. Every thinkable expense related to your business is relevant when describing your operations.
Step 6: Management
Are you managing everything yourself? Do you have advisors, a board or staff? Are friends or family helping you out? Describe how those involved in your company contribute, their experience and level of competences as well as the hierarchy in terms of management.
Step 7: Sales & Marketing
Describe how you plan to market your business. What strategy do you propose? What channels are suited to reach your target group and target market? You could use social media to reach your target audience or educate your potential customers with content through online landing pages or email dialogue. 
You don't have to be a marketing specialist, but you must show that you know how to reach and build your market. A marketing strategy has the fundamental goal of increasing revenue and growing your business. Remember, a marketing strategy includes both short- and long-term initiatives that all together contributes to the goals of your business.
Step 8: Financial Summary
This is not your budget. It's a record of the financial dealings within your company, i.e. current or future funding and investments as well as your current financial status. Describe what investments you need funding for and how expenses and earnings balance out at the end of each month. When doing the financial summary take one year at the time and describe the development in your finances over time – if any.
IMPORTANT! No plan should ever be set in stone. Markets and trends change constantly. Be flexible. Always have a Plan B ready. And make sure your Plan B is not based on the parameters that caused your Plan A to fail. In other words, your idea may still be great, but maybe you need to rethink your target group, distribution setup or manufacturing process. Or maybe you need a business partner instead doing it all solo. 
Rules of thumb for business budgets
If you are a single person company you should include your private economy.
Make sure to double the miscellaneous part to anticipate any surprises.
Double down on your earnings for the first six months – better safe than sorry.
If you have inventory, stock, security or materials include it in your budget.
If you have expenses for water, heating or electricity include it in your budget.
If transport, packaging or distribution is related to your business include it.
Always hire an accountant to go through the details and result of your budget when in doubt.
Make your budget
When creating a budget, using our template will make it easier. In the template you can add additional earnings or expenses if relevant for your business. The content of your budget always depends on the type and size of your business. Your budget sheet is a great tool to keep track and follow your business earnings and expenses. Remember to update it if your financial situation changes. The template consists of three different budgets:
Monthly budget  elaborates your revenue and costs per month. By subtracting each month's cost from monthly revenue, you will get your company's cash position and see how much you'll be able to pull as a salary for yourself. If you are just starting a business you haven't got historic revenue figures to refer to. Instead you need to give your best guess as to how much revenue you expect. Also remember to add all expenses - both fixed operating costs (such as rent, insurance, payroll etc.), and variable expenses, which are directly related to revenue volumes (such as materials, packaging, shipping etc.). Revisiting this budget regularly will help you to determine whether your business is on the right track.
Yearly budget  showcases the actual expenses (fixed and variable) and revenue from operating a full year. Use last year's budget to make projections for the coming year. The yearly budget is the total overview of your business, from revenue to expenses, and also the budget your business advisor in the bank will focus on when helping you with your business.
Share this page
Get help - FAQ
Nordea Business Centre
E-support for corporate customers
All contact information